17 Stores with Fast or Free Shipping (That Aren't Amazon)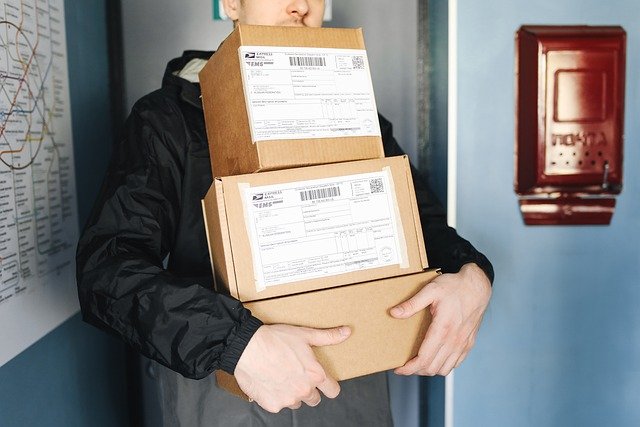 Most people think of Amazon when they think of stores with fast and free shipping, but don't assume you need to spring for a Prime membership just to get your gifts before Christmas. There are other retailers that offer fast and free shipping and don't require a membership to take advantage. Keep reading for a list of stores to shop and still get your gifts delivered quickly without spending extra.
In This Post
Stores With Fast Free Shipping
Stores With Fast Free Shipping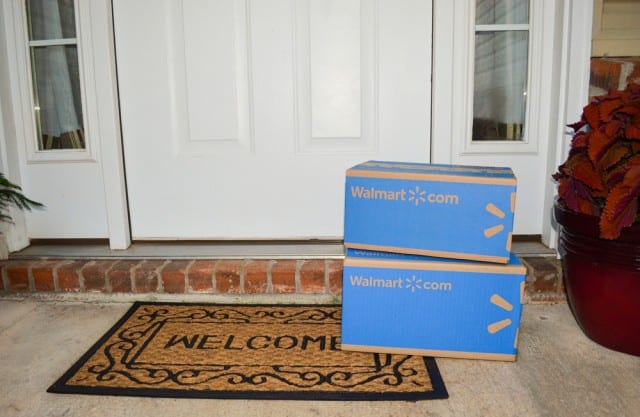 Here are a handful of stores that will ship your order quickly and for free (or with an affordable minimum purchase). If you're comparing to Amazon, just take the order minimums into account when deciding which is the better deal. And if you're already paying for a Prime membership, keep that in mind as well!
Many of the items on the Adorama website ship for free. Select items also qualify for free 1 to 3-day expedited shipping and will state it on the product page under the Add to Cart button. VIP Members ($49.99 per year) can get free 1-3 day delivery all orders.
Apple offers free two-day shipping on most in-stock items and you'll get free next-day shipping with the purchase of any in-stock Mac, iPhone, iPad, Apple Watch, or Apple TV. There are no minimums and you'll see eligibility for two-day shipping when you add the item to your cart.
Most orders at B&H Photo over $49 qualify for free expedited shipping, which is 1-2 day delivery. Orders under $49 still ship free but may take 1-7 business days.
Best Buy offers free shipping on $35+ purchases for their My Best Buy members, which is a free-to-join membership. Customers who spend $1,500 in a calendar year are eligible to become My Best Buy Elite members and shipping is free on all orders, including free scheduled delivery.
Best Choice Products offers fast 1-day or 2-day shipping on certain products labeled with the green 'Free 1-Day Shipping' and 'Free 2-Day Shipping' tags on the product pages. Any products not labeled with the 1-day or 2-day shipping tags will still ship for free but may take 3-7 days for delivery.
BuyDig offers free 2-day shipping on hundreds of items when you shop this page. They also have free 1-day express shipping with code BD1DAY on a few select items (scroll down to the bottom of the same page as the 2-day shipping), including TVs, cameras, and smart home devices.
Get free 1-3 day shipping on everything you need for your pets with any $49+ order at Chewy. This is one of the fastest shipping retailers I've ever ordered from. I receive my orders more quickly than Amazon on most occasions!
The Home Depot now offers free two-day delivery with $45+ orders on thousands of items online. Just check the expected delivery date at checkout to see if your items are eligible. They offer additional shipping options as well.
Nordstrom offers free shipping on their entire online store. Most items will arrive within 3-6 business days, but you can also pay $12 for two-day shipping if you're in a bind.
You can currently get free shipping on all orders at Overstock. Thousands of items qualify for 1-2 day delivery and eligibility will be listed on the product page.
Order online from your local Petco store and orders of select items of $35+ will get free same-day delivery! Plus, if you spend over $50, you'll also get 15% off your order and still qualify for the same-day delivery.
For any orders over $50, Sephora offers free 1-3 day shipping on all items on their website. They also offer Flash Shipping and for $15 per year, you receive free 1-2 day shipping on all orders for the entire year.
Join Staples' free Base program and receive free shipping on select items with a minimum spend of $30.
Target offers free 2-day shipping on thousands of eligible products when orders total over $35. You can also get free 2-day shipping on select items with no order minimum when you have a Target Red Card.
Order by 2 p.m. and get free 2-day shipping on hundreds of items labeled "free shipping" on the Walmart website. Orders must also be $35+ unless you're a Walmart+ member, which costs $98 per year and gets you free shipping on any order as well as several other benefits.
Wayfair offers free shipping on orders of $35+ and most of their items qualify for 1-2 day shipping. Items that qualify for the free shipping minimum will be listed clearly on the product page.
A company built on providing excellent online customer care, Zappos always offers free shipping on every order. Join Zappos VIP for free and get free expedited shipping on all orders, with no minimum. They also have a generous 365-day return policy.
Have you had a great experience with fast and free shipping from a retailer not mentioned on our list? Let us know in the comments!