Successful Fashion & Apparel Branding Partnerships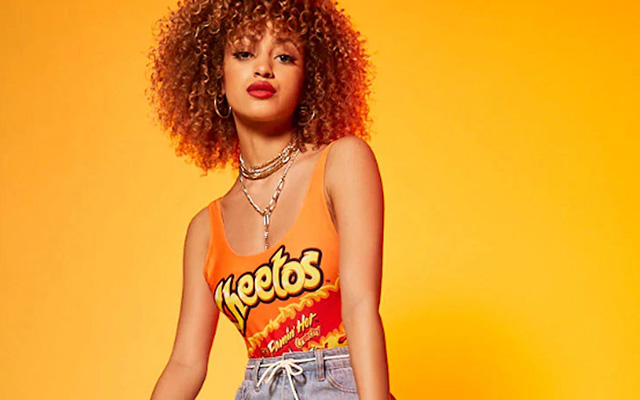 Large brands often find that they are more successful when partnering with other large brands. The corporate synergy between brands, especially those in the fashion realm, proves mutually beneficial for both brands.
Partnering with another brand heightens brand recognition, shares knowledge, and ultimately adds to the bottom line. Let's take a look at the top branding and fashion marketing partnerships.
Estimated Read Time: 4 Minutes
Table of Contents
Vans & Harry Potter
Fans of the fashionable skating-oriented sneakers made by Vans and those who love Harry Potter are ecstatic that the two joined forces to rake in the cash.
The Vans and Harry Potter collaboration allowed fans of the fictional character to purchase stylish, comfy, and affordable shoes featuring a design from the hit movies. Buying Harry Potter Vans shoes was an absolute must for fans of the movie series.
Nike & Sharpie
Sharpie and Nike teamed up to sell Nike Air Force 1 sneakers featuring a Sharpie marker. The logic in including a Sharpie was to empower sneaker-seekers with the ability to write on their own kicks. The arrangement ultimately proved beneficial for both companies. The corporate synergy is the result of the More Than an Athlete campaigns launched by NBA superstar Lebron James.
American Eagle & Lil Wayne
These two unlikely partners team up with one another to develop apparel for kids to wear when returning to school. The product launch was made in unison with American Eagle's fresh denim fit line and the company's sizing expansion.
All in all, the new collections featured more than two dozen branded apparel garments and accessories beloved by Lil Wayne fans. The pairing set the stage for the rapper to express his own style through a clothing and accessory line. American Eagle also benefited, as the company gained that much more traction with Lil Wayne's massive fan base.
Louis Vuitton & Supreme
Supreme, a clothing and skateboarding business, and Louis Vuitton seem like an unlikely match. However, their alliance resulted in some stylish and profitable clothes, sneakers, bags, sunglasses, wallets, and hats.
These products sold out within minutes of debuting. In fact, Louis Vuitton primarily credits this alliance with the company's 23% spike in profit expansion in the first two quarters of the year.
Plenty of the customers who bought the Louis Vuitton apparel and other items would not have considered the fashion company's offerings unless the corporate partnership with Supreme paved the way for such exposure.
Balmain & H&M
Balmain and H&M teamed up to provide uber-fashionable clothing at prices that didn't bust consumer budgets. Teaming up with H&M helped Balmain become that much more relevant in the high-tech age with its unique styles expanding to an even larger audience.
Burberry & Line
This is one of the most intriguing co-branding fashion partnerships. Line, a messaging app from Japan, teamed up with Burberry to provide dress-up Line characters with Burberry garments. The threads proved quite popular with Burberry and Line fans alike, expanding each other's customer base all the more.
Cheetos & Forever 21
Fashion and snacks might not seem like the best combination, yet the pairing proved quite beneficial for Forever 21 and Cheetos. The two worked together to develop an apparel line along with swimwear and accessories.
Each of these items was highlighted by the one and only Chester Cheetah along with the Cheetos brand logo. The garments proved especially appealing to kids, tweens, and teens, as the most expensive item was a mere $30.
The partnership benefited both companies, as the majority of their target audience members are in the same age range.
GLAAD & ASOS
ASOS, an activewear business, and the media company GLAAD teamed up to develop a clothing line. Part of the proceeds were donated to causes that fight for social justice.
The result of the corporate pairing was a collection of garments ranging from hoodies to bags, rings, and beyond. Consumers who purchased these items enjoyed stylish clothing and also felt that much better about their purchase because some of the proceeds were used to combat discrimination.
Shop Current Brand Partnerships
Many of the successful collaborations we mention above are from 2020 or earlier. But below you'll find some collaborations that are newer that you can shop now:
Do you have a favorite brand partnership? Let us know in the comments!