15 Best Target Black Friday Deals for 2018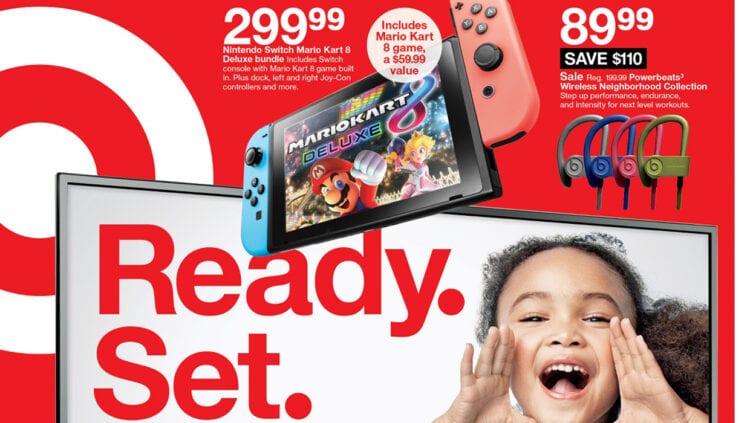 If there's anything that this largely no-frills Black Friday ad makes clear, it's that when it comes to knowing exactly what their shoppers want, Target is one of the best.
The Target Black Friday ad wastes no space on the kind of sale filler that can make your eyes glaze over like we often see with other ads. The designers keep it clean rather than cluttered, and the overall effect is that everything in it is pure consumer eye candy.
What time does the Target Black Friday sale start?
Target will will launch their Black Friday doorbusters in-store at 5pm on Thanksgiving night and close at 1am. The store will then reopen for the Black Friday early bird shoppers at 7am. The Target Black Friday online sale will begin at midnight on Thursday morning.
We expect Target's Black Friday deals to be available online beginning at midnight Central time on Thanksgiving morning. If you have your eye on something in this sale, we recommend staying up until midnight on Wednesday, unless you're a REDcard holder in which case...
Get early access to Target's Black Friday deals with your REDcard.
Target Black Friday shoppers with REDcards will be treated to early access to more than 100 Black Friday deals starting "early on Wednesday, Nov. 21." We believe this means select Early Access deals will start at midnight on Wednesday morning.
It's also worth remembering that paying with your REDcard will take an additional 5% off any purchase. This discount can be substantial when you're buying big ticket items, though we'll also take the opportunity to remind our readers that we recommend putting expensive electronics and appliances on a cash back credit card instead, which also can provide you with additional benefits like price protection and extended warranties.
More Target Black Friday Sales Tips
Spend $50 or more at Target or Target.com on Black Friday 11/22 to get a mobile coupon for 20% off a future purchase.
Get a map of your local Target store on the Target app to scope out where the deals you want will be located.
15 Best Target Black Friday Deals & Sales for 2018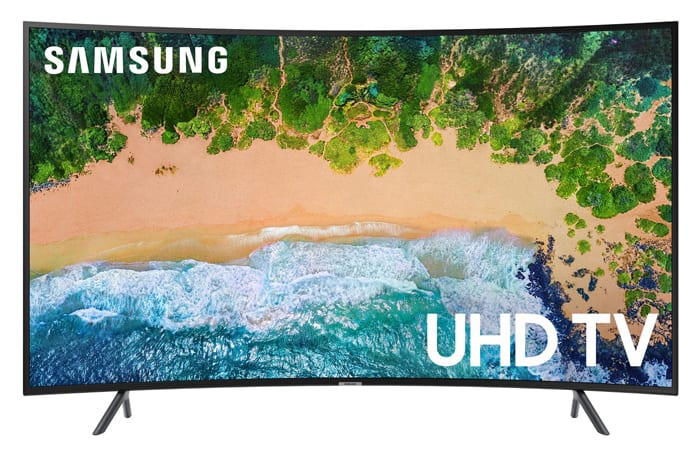 65" Samsung 4K Ultra HD Smart Curved TV
Black Friday Price: $799.99 (was $1,099.99)
This is one of the lowest prices we've ever seen on a curved TV in this size. The refresh rate of 120Hz ensures smooth motion. Reviewers love it, too, with nearly every review we read calling out the "beautiful picture" and noting that the visibility holds up well when viewed from an off-center position.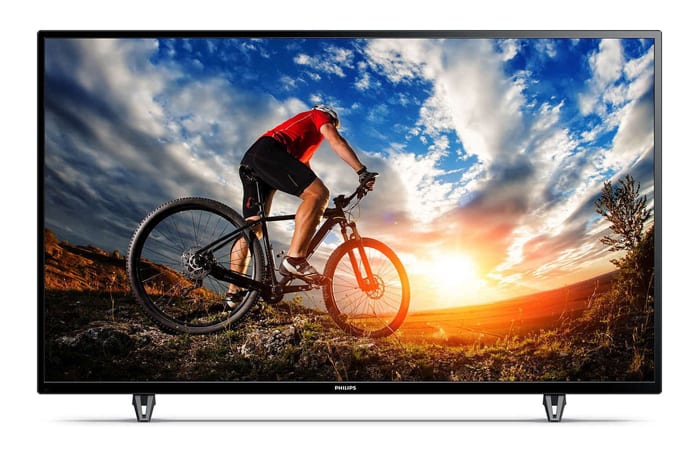 50" Philips 4K Ultra HD Smart TV
Black Friday Price: $249.99 (was $429.99)
We've never seen a 50" Philips 4K television priced lower than $330, so the price on this is truly remarkable, an eye-popping 42% off the original price.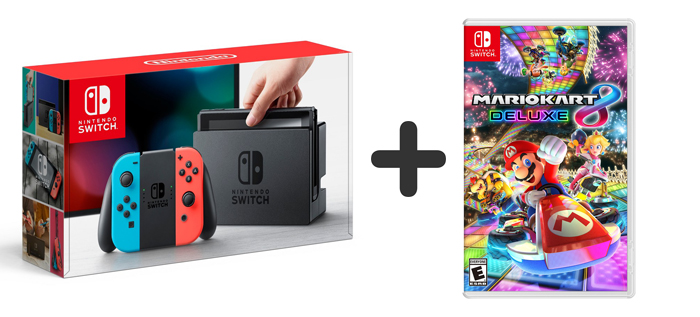 Nintendo Switch Mario Kart 8 Deluxe Bundle
Black Friday Price: $299.99 
If you were to buy a Nintendo Switch console and Mario Kart 8 separately, you would pay $359.98. The console normally costs $299.99 on its own, so you're basically getting a $59.99 game for free. That's a pretty solid deal.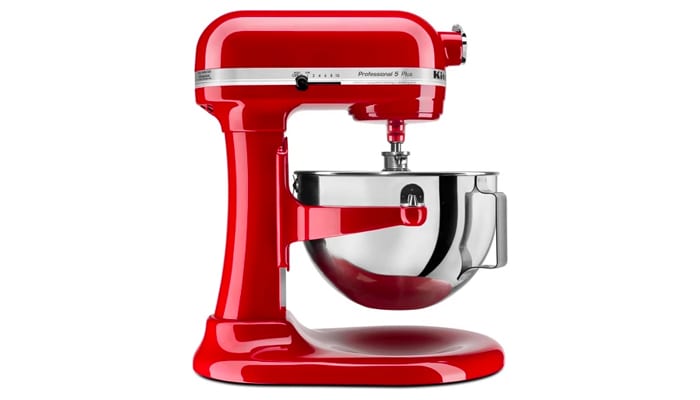 KitchenAid Professional 5-qt Mixer
Black Friday Price: $219.99 (was $449.99)
It's not unusual to see this larger-size model of KitchenAid's popular stand mixer priced around $220, but it's a solid deal every time. And it's available in that pretty red.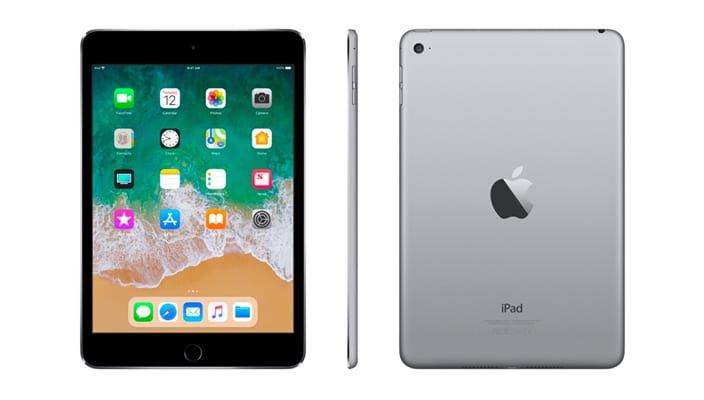 iPad Mini 4
Black Friday Price: $249.99 (was $399.99)
This is the first time the iPad mini 4 has dropped to $250, the lowest price we've ever seen by $25.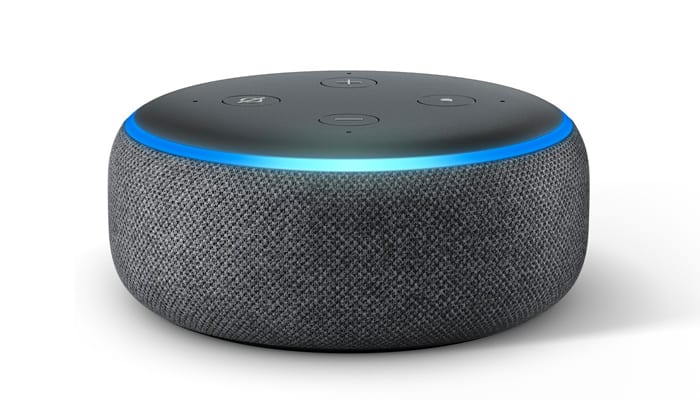 Amazon Echo Dot (Gen 3)
Black Friday Price: $24 (was $49.99)
This is an excellent price on a single new Echo Dot. Whenever we see the Echo Dot go for $25, it's usually refurbished or part of a 3-pack.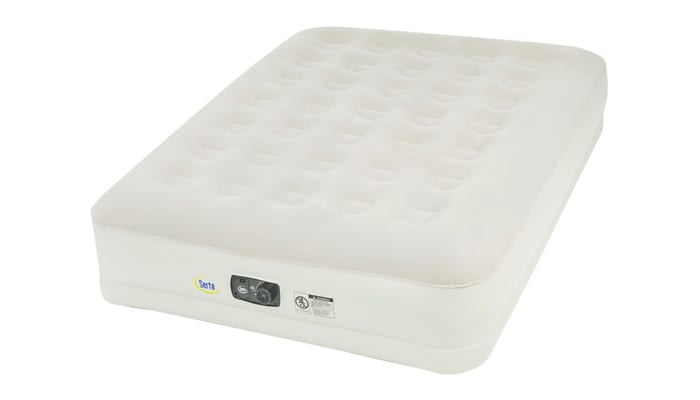 Serta 16" Raised Queen-Size Airbed
Black Friday Price: $49 (was $109.99)
The $49 price tag on this queen-size air mattress is about as low as we ever see them go. If you need one for holiday guests, Black Friday is the time to finally buy it.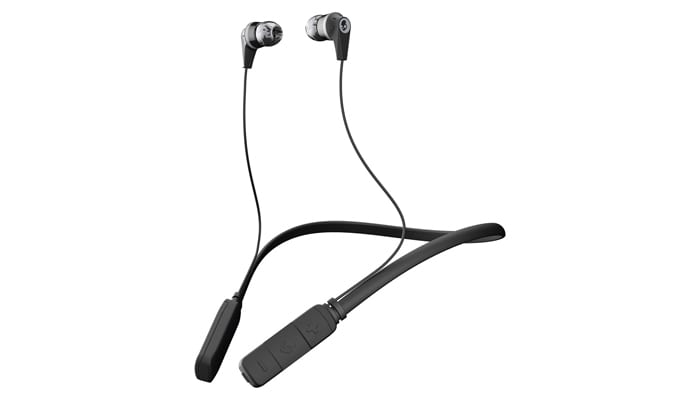 Skullcandy Ink'd Wireless Earbuds
Black Friday Price: $24.99 (was $49.99)
We see a similar deal on Skullcandy audio every year, and it's always worthwhile. These wireless earbuds are a solid buy at 50% off their usual $50 price tag.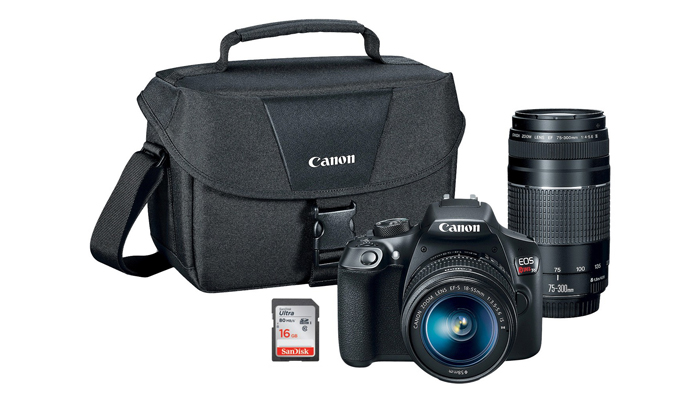 Canon Rebel T6 DSLR Bundle with 18-55 Lens, 75-300 Zoom Lens, and Bag
Black Friday Price: $399.99 (was $749.99)
We always look forward to the DSLR camera bundles, and Canon always comes up with one of the best. This kit comes with a camera body, two lenses, a bag, and a memory card to get you started.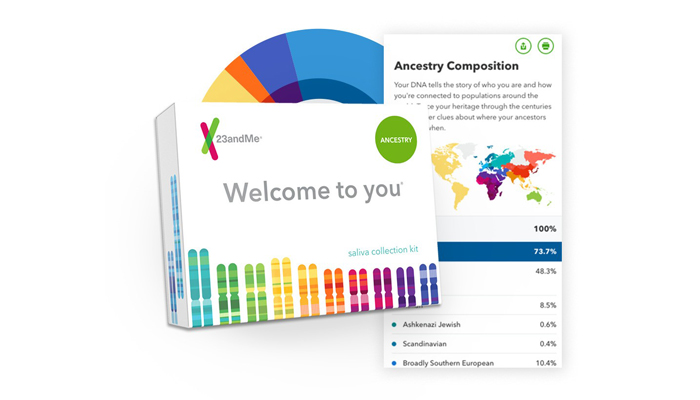 23andMe Personal Ancestry Kit
Black Friday Price: $59 (was $99.99)
Bonus: $10 Target gift card
We've seen these popular personal DNA testing kits go as low as $49 – though not often. Target's Black Friday addition of the free $10 gift card effectively matches that all-time low price.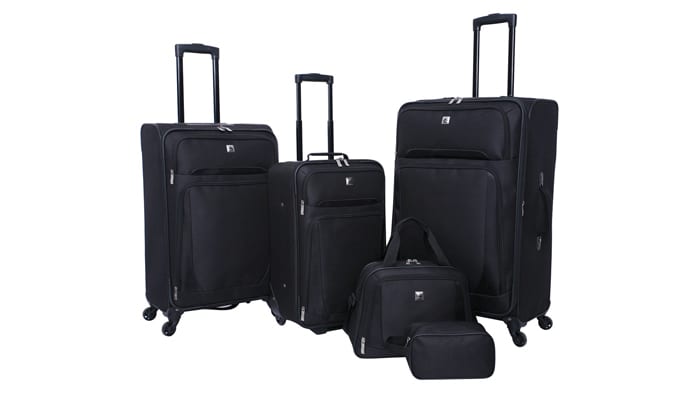 Skyline 5-pc Luggage Set
Black Friday Price: $48 (was $99.99)
This is a solid price on a luggage set that was already relatively inexpensive to begin with, and a good holiday gift for the college student in your life who keeps bringing stuff home in garbage bags.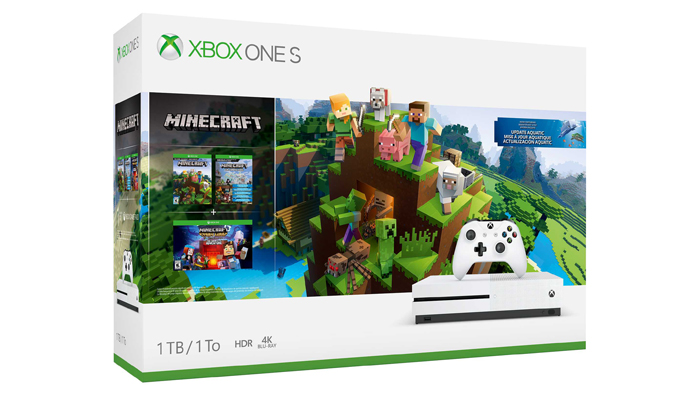 Xbox One S 1TB Minecraft Bundle
Black Friday Price: $199.99 (was $299.99)
Bonus: $20 Target gift card
This Xbox One bundle is marked down and snags you a $20 gift card.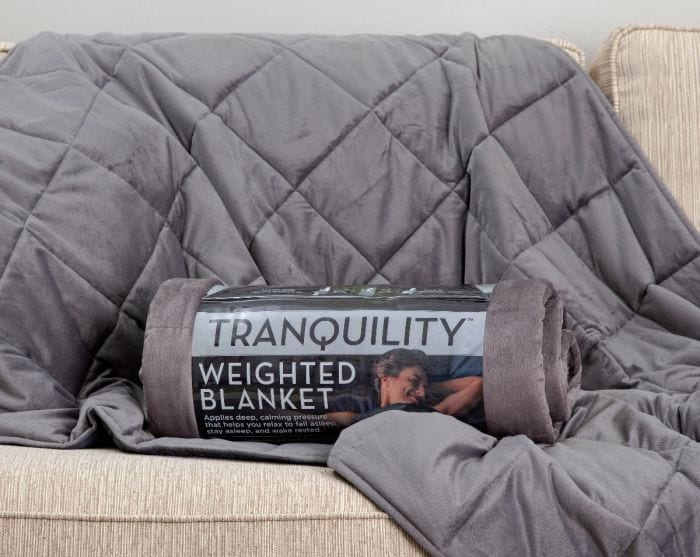 Tranquility 12-lb Weighted Blanket 
Black Friday Price: $50 (was $69.99)
Weighted blankets are one of the biggest trends of the last year, and finding a price this low is unheard of. We tracked down manufacturer's info to learn that the size is 48" x 72". It's worth noting that this same blanket is featured in the Kohl's Black Friday ad at a similar price, so we're wondering where else it may pop up.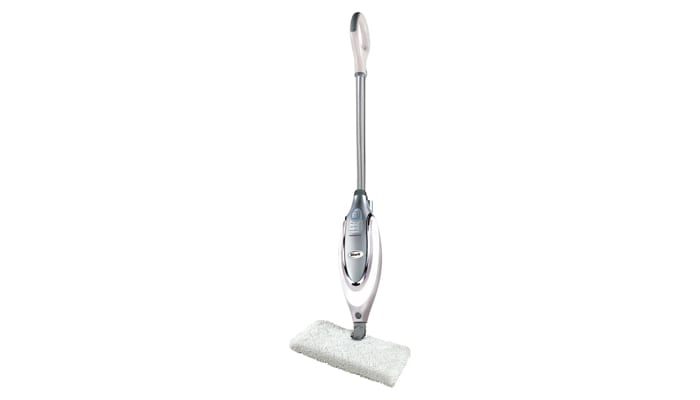 Shark Professional Steam Pocket Mop
Black Friday Price: $49.99 (was $99.99)
Household essentials are some of our favorite deals, and this well-priced Shark steam mop is no exception. We saw this same model selling for $59 earlier this year.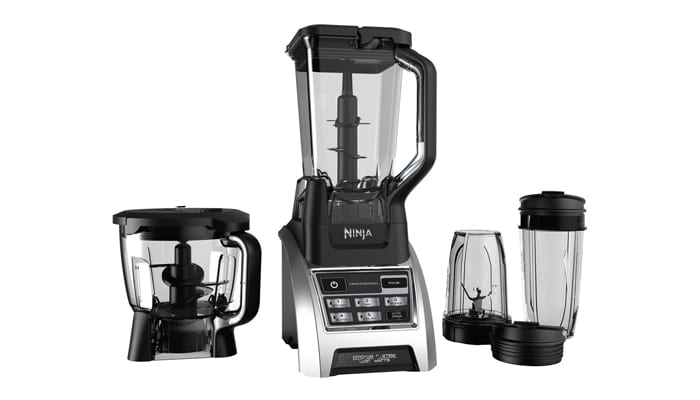 Ninja Professional 1200-Watt Kitchen System
Black Friday Price: $99.99 (was $199.99)
Ninja's kitchen system blenders do not come cheap, but the price of this Professional 1200-watt set is slashed to just $99.99 for Black Friday, a savings of 50%