The Savvy Traveler's Guide to Asia Miles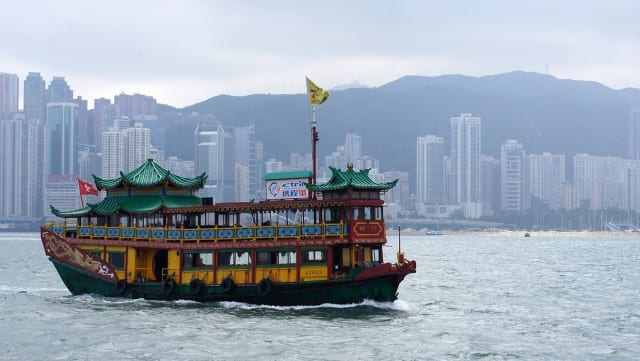 Disclaimer: Some of the offers described below may no longer be available.
Continuing our series on lesser-known mileage programs, and their utilities, this post is all about Asia Miles. While a rather bland name for a mileage program, Asia Miles is the mileage program of Cathay Pacific, based in Hong Kong. While you may not have plans to fly to Asia any time soon, there are some great uses of this program that don't involve flights over the Pacific.
The Savvy Traveler's Guide to Asia Miles
How to Get Asia Miles
You can get Asia miles in a number of ways. For one, you can get them by flying Cathay Pacific, any OneWorld partner (like American or British Airways), or one of their other partners, like Aer Lingus, Air Canada, Alaska Airlines, Bangkok Airways, Gulf Air, Jet Airways, Air New Zealand (HKG-AKL only) and Royal Brunei Airlines.
You can also get Asia miles from earning credit card points. American Express Membership Rewards is a transfer partner, at a 1:1 ratio, as well as Citi ThankYou Points. Furthermore, you can earn Starwood Preferred Guest points by staying in SPG hotels or with the SPG Card from American Express, and transfer into Asia Miles as well (keep in mind the great 5,000 mile bonus when you transfer 20,000 SPG points at a time, making the transfer ratio a program best 1 SPG point to 1.25 Asia Miles).
How to Use Asia Miles
Asia Miles is a distance-based program, meaning you'll pay a set rate based on the distance your itinerary is. It's also very, very complex. Asia Miles has two award charts. Which chart you use depends on how many partner airlines your itinerary will be flying. If you're just flying Cathay Pacific and one additional partner, or just one partner, you'll use this chart: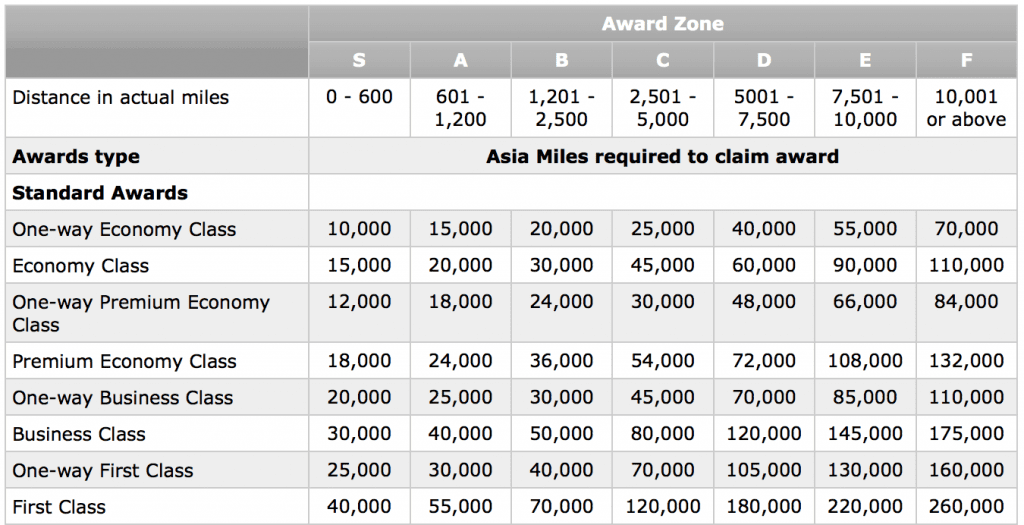 This chart also allows for up to two stopovers for a round trip itinerary. If you're flying one-way, you'll have one stopover to use. For whatever reason, S7, Air China, and Jet Airways can't be used with Cathay Pacific/Dragon flights.
There's also a "Priority Award" chart for only Cathay Pacific and Cathay Dragon flights, which gives more availability for award flights, but at a 50% or 100% premium. This is very similar to "AAnytime Awards" that American has on most routes.
If you're flying three or more partner airlines (with Cathay Pacific or Dragon) or up to two partner airlines (without Cathay Pacific), you'll use this chart: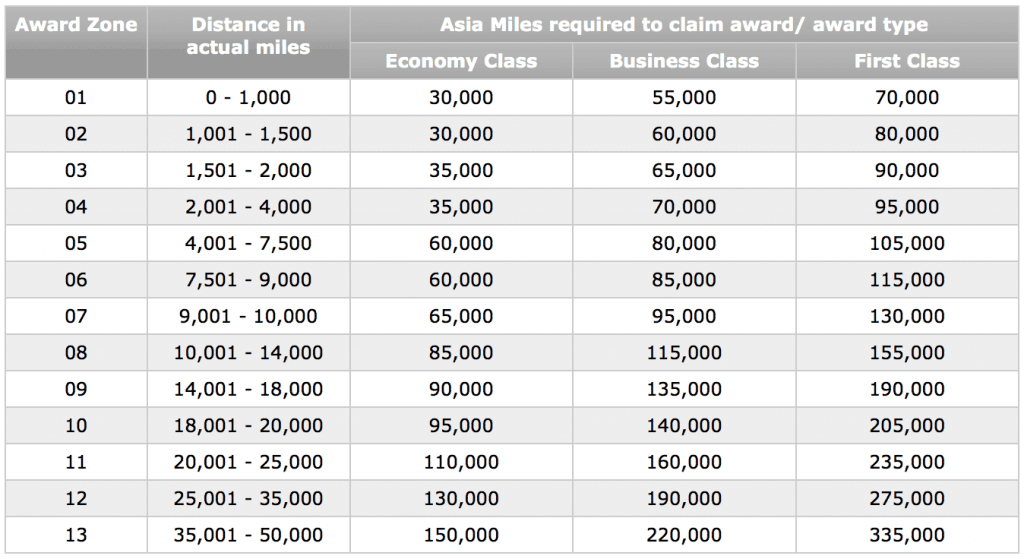 This chart allows you up to FIVE stopovers and two open jaws. Aer Lingus, China Airlines, Air Canada, Air New Zealand, Alaska Airlines, Bangkok Airways, Gulf Air, Jet Airways, and Royal Brunei Airlines can't be used with the above chart, but can be used with Cathay Pacific.
Best Uses of Asia Miles
I will note that Asia Miles do have lots of surcharges on their awards, but you'll find that award pricing is much lower than other similar carriers.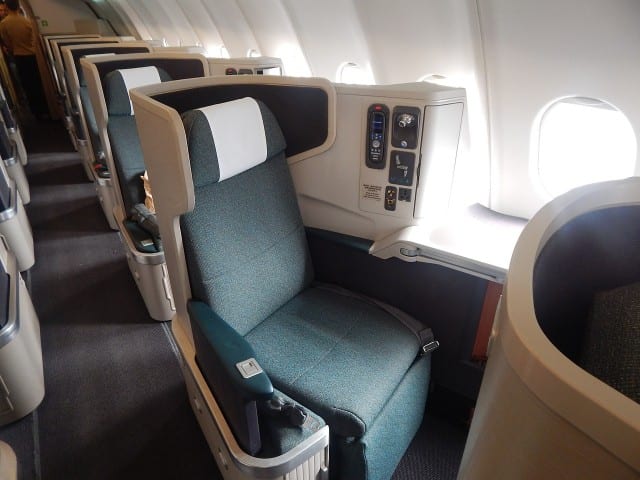 1. Business Class
Business class award pricing is great with Asia Miles. You'll be able to fly Chicago to Rome for only 80,000 miles round trip, which is less than the 115,000 that American charges. If you fly Chicago to Bangkok, you'll only pay 135,000 round trip, which is less than American (140,000), United (160,000), and Delta (160,000).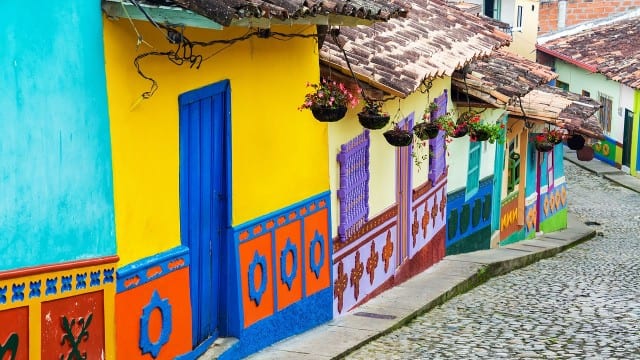 2. Stopovers
If you're someone who wants to maximize their vacation by visiting as many places as possible, this is absolutely your program. By using the OneWorld Multi-Partner chart above, you can have up to 5 stopovers on your itinerary.
For instance, instead of flying directly to Argentina, you could fly via Bogota, Colombia, and Lima, Peru, and direct back to Miami for only 65,000 miles. No other program will let you do that for so few miles!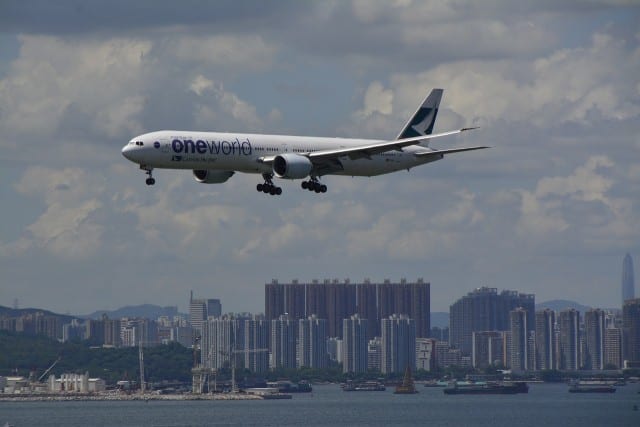 3. Awesome Long Flights on Cathay Pacific and one partner
If you're flying 10,001 miles or more (but under 25,000 miles), you can fly business class on Cathay for 175,000 miles. That means that you could fly from New York to Hong Kong, then to South Africa (all on Cathay Pacific). Then you "open jaw" to Cape Town, which means that you go overland instead of flying. From there, you can fly Qatar Airways to Doha, and then on to New York City, all under the same award.
Around the world flights are awesome, by the way.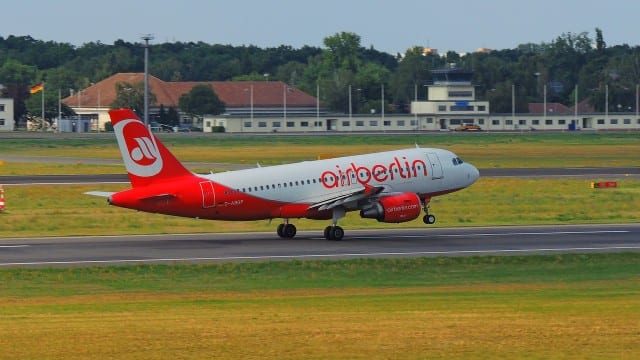 4. Fly Air Berlin
Why Air Berlin? It's one of the few Asia Miles partners that doesn't impose fuel surcharges. That means that you can fly to Europe as low as 45,000 miles round trip in economy or 80,000 miles round trip in business with itineraries between 2,501-5,000 miles (like New York JFK).
Overall
While it's an incredibly confusing program, even for this full-time points and miles writer, I'll be the first to admit that I'm jealous of anyone with enough miles to take advantage of their around-the-world 5-stopover awards. This program is a relic of old times, when airlines were much more generous in their routing rules. Its complexity can be used to your advantage, so if you have any questions, feel free to reach out below with any questions!