The Ultimate Guide to Alaska Airlines Miles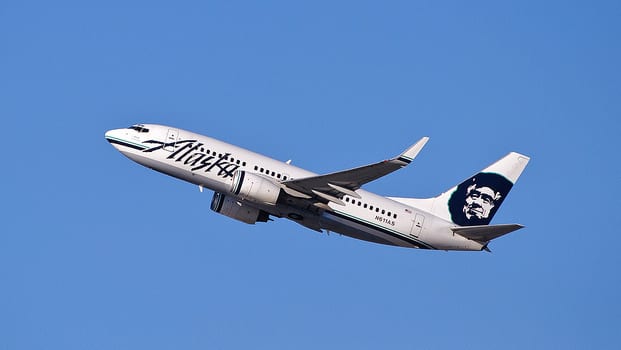 With the airline currently offering a 40% bonus on purchased miles, and the fact that the carrier is so useful for redeeming award miles, I thought it would be a great time to analyze in detail Alaska Airlines' frequent flyer program.  While many of you may have never flown Alaska, nor plan to, that's no reason not to have frequent flyer miles in their program to book on some of their diverse, and useful, airline partners!  We've detailed Delta, American Airlines, Virgin Atlantic, and United in the past, now let's take a look at Alaska Airlines!

The Basics
First, if you do not have an Alaska Airlines mileage account, you should sign up for a Mileage Plan account here .  If you're having trouble keeping track of all of your mileage accounts, don't forget about AwardWallet, which makes organization in the hobby/obsession a whole lot easier.  Alaska miles act exactly the same as many of the other legacy carriers miles, like Delta- to earn them, you'll either need to fly, receive an Alaska Airlines credit card, transfer miles from a partner, or take part in special promotions or partnerships online.
Speaking of partners, Alaska is not in an air alliance like most other American carriers.  However, the benefit of this is Alaska miles can be used on a slew of partners across all alliances, and even some that aren't!  Alaska miles can be used on:
Elite Status
If you're looking to earn Mileage Plan elite status, you'll want to review the three levels: MVP, MVP Gold, and MVP Gold 75k.  Each of these elite levels requires you to fly on Alaska (they can't be earned from earning credit card miles).
MVP can be earned after flying 20,000 miles on Alaska Airlines, or 25,000 miles on Alaska and Elite Qualifying Partner Airlines, or EQPs (all those above, excluding PenAir and Ravn Alaska).  You can also earn status by flying 30 segments on Alaska or its EQPs.
Why you earn MVP, you'll be eligible to earn a 50% bonus on all miles flown on Alaska and EQPs, which means you'll earn 150 miles for every 100 miles flown.  The 50 bonus miles you receive do not count towards elite status, though they can be used for award flights.  Fares purchased in Y,S, or B receive complimentary upgrades, and all others can be upgraded up to 48 hours before departure.  You'll also receive complimentary upgrades on Delta within the US, Canada, Mexico, and some of the Caribbean (though not nonstops between JFK and LAX, SFO, or SEA, and ATL and Hawaii).  You'll get dedicated reservation lines, 2 bags free on Alaska, 1 bag free when flying American, priority check-in and seating with Alaska and American, 50% off Main Cabin Extra seats on American, Priority Boarding on Alaska, American, and Delta, 50% off Alaska Airlines board Room initiation fees, 25% off annual membership, and priority access status on American Airlines.
MVP Gold can be earned by flying 40,000 miles on Alaska, or 50,000 miles on Alaska and its EQPs.  It can also be had by flying 60 segments on Alaska or its EQPs.  You'll receive a 100% bonus on all miles flown, and upgraded benefits compared to MVP status, including M and H fares eligible for automatic upgrades, all other fares upgradable 72 hours from departure, 4 one-way guest upgrades per year, one free premium beverage when traveling in the main cabin, free Main Cabin Extra on American, waived initiation fees for Alaska Airlines Board Rooms, $55 off annual membership, waived fees, standby for full flights, free same-day flight changes, and express security.
For MVP Gold 75k, you'll have to fly 75,000 miles on Alaska, or 90,000 miles on Alaska and its EQPs.  In addition to the benefits above, Gold 75k members will receive upgrades up to 120 hours prior to departure, free in-flight entertainment if flying in coach, a 50,000 mile bonus when you attain the status, a free gifting ability to anyone you choose for MVP status, and 4 complimentary board room day passes per year.
Earning Miles
In addition to earning miles by flying as explained above, you can earn miles from a number of other sources.  One such way are credit cards, which offer great sign-up bonuses and also miles for regular spending on the card.
Alaska Airlines currently has four credit cards, with the main one being the Alaska Airlines Visa Signature Card, which currently has a 40,000 point offer.
The personal version of the Visa Signature card earns you 40,000 miles after spending $2,000 in three months.  This is a great way to quickly attain Alaska miles!  You'll also receive a companion coach ticket once a year that can be redeemed for $121.  You'll earn 3 miles for every dollar in purchases on Alaska, and 1 mile per dollar on everything else.  There is a $75 annual fee.
Transfer Partners
As mentioned, Alaska does have a transfer partner in Marriott Bonvoy. The cool thing about Marriott is that for every 60,000 Marriott points you transfer to an airline, like Alaska, you'll receive a 5,000 mile bonus!  That's a 25% bonus!
Partnerships
Like many other airlines, Alaska has partnerships across hotel and rental car chains to earn Alaska miles when you stay or rent with that particular brand.  Furthermore, Alaska Airlines has its own online shopping mall, with 800 retailers, a dining plan which allows you to earn up to 5 miles for every dollar spent on your meals.
Using Miles
Now, the fun begins.  You have many award charts to choose from with Alaska, depending on how you're using your miles.  You'll want to figure out where you want to go geographically first, and then find out which airline has the availability you need.  Unlike some other airlines that have partners, Alaska changes the amount of miles needed carrier by carrier.  Instead of going over the dozen of charts one-by-one, we'll highlight some of the 'sweet spots.' Note, Alaska is the last American carrier to have published award charts.
Intra-Alaska Travel
If you're taking a trip to Alaska to visit the dozens of National Parks, and will be crisscrossing the state by plane, I would recommend collecting some Alaska miles for intra-state travel.  Alaska not only has the best availability of any carrier out there, but they also offer cheap award travel for the distances involved (A flight to Adak Island from Anchorage is 1,100 miles).  Coach fares can be had 7,500 saver levels and 12,500 regular levels each way.  And while not as good as British Airways' 4,500 each way for flights less than 650 miles, you could use this intra-state travel award between cities in California, Idaho, Montana, Oregon, or Washington.
PenAir, one of Alaska's partners, can also be flown intra-Alaska to some smaller destinations, and can be flown for 7,500/15,000 each way.  Ravn Alaska flies to even smaller destinations in its tiny prop planes, and can be flown for 7,500 each way.  These would be good options for points if you're taking trips into the backcountry, since there is an obvious lack of competition on these routes.
Continental US/Canada
Trips less than 700 miles can be had for as low as 5,000 miles, all the way up to 30,000 miles in main cabin, 15,ooo-45,000 in first class.
The prices increase from there, topping out at 12,500 miles each way for flights above 2,101 miles. That's "normal" based on historical award charts.
Asia
Since Cathay Pacific is a partner of Alaska, they have an amazing award chart.  US to Asia in business class is 50,000 miles, and 70,000 miles in First.  The US to Africa, India, and the Middle East are 62,500 miles for Business and 70,000 miles for First, and Australia is 60,000 miles for business and 80,000 miles for First.
You'll be able to stopover with each award, so that means that for the same price as a First class award ticket just to Asia, you could book an award to Africa/India/Middle East, and stopover for as long as you'd like in Hong Kong.
Fiji
Fiji is a random partner, sure, but with the only non-stop from the US (from LAX), it's a smart redemption.  American also partners with them, but they charge 62,500 miles each way, versus Alaska which flies for 55,000 miles each way (and allows for a stopover, so you could continue on to Australia or New Zealand afterwards for no additional miles).
Conclusion
As you can see, it's great to find all the 'sweet spots' for an airline that you maybe hadn't considered flying.  As someone who hasn't flown Alaska Airlines before, I can attest that their miles are quite useful!  What do you think?  Would you consider collecting a few Alaska miles for your next vacation?