The Ultimate Guide to the Delta SkyMiles Program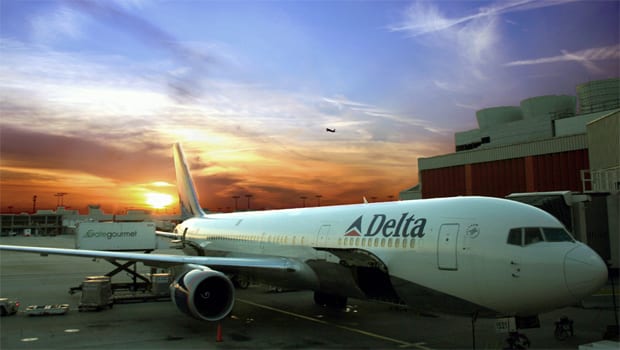 Critics often bemoan Delta's SkyMiles program as being worthless. They have some genuinely valid concerns, and I wouldn't say that SkyMiles is the most valuable milage program out there by a long shot. But I'm here to tell you that there are benefits to be had from collecting SkyMiles, and there are powerful ways to use them around the world.
The Basics of Delta SkyMiles:
If you're not already a Delta SkyMiles member, you can register here. Delta SkyMiles act like any other mileage program when it comes to earning miles: you can earn them by flying, using co-branded credit cards, transferring points with their partners, some of which include shopping malls! If you plan on collecting a lot of SkyMiles, it's helpful to know where Delta flies most. They have hubs in Atlanta, Detroit, New York-JFK, Memphis, Salt Lake City, Minneapolis, LAX and Seattle. Abroad, they have focus cities in Amsterdam, Tokyo, and Paris.
Delta is an anchor member of SkyTeam, which is a global alliance of airlines that you can redeem Delta SkyMiles on. Other SkyTeam members include:
Aeroflot
Aerolíneas Argentinas
Aeromexico
Air Europa
Alitalia
China Airlines
China Eastern
China Southern
Czech Airlines
Garuda Indonesia
Hawaiian Airlines
Kenya Airways
Korean Air
Middle East Airlines
Saudia
TAROM
Vietnam Airlines
Westjet
Xiamen Airlines
We'll focus on elite status a little later in this article, but as a base member, you'll earn five SkyMiles per dollar spent on Delta flights, minus taxes and fees.  Silver members earn seven miles, Gold members earn eight miles, Platinum members earn nine miles, and Diamond members earn 11 miles per dollar spent.
If you're flying one of Delta's partners, you'll want to consult their respective partner page on Delta's website for earning. You'll earn based on miles flown plus a respective multiplier based on your fare class. Expect deeply discounted economy fares to earn less than 100 percent of miles flown, and business/first class tickets to earn more than 100 percent.
When it comes down to redeeming miles, you'll be able to use them on any flight that has award availability. How much the flight costs will depend on Delta — they eliminated award charts, and can price awards based on demand.
How does Medallion Status work?
One of the major issues with Delta SkyMiles that frequent flyers often cite is the recent change to a revenue and milage based earning program. Once upon a time, mileage or segments were all that mattered when earning status, but now, mileage and a minimum spending requirement are necessary to attain status at all levels (though with their credit cards, you can negate the spend requirement by spending a certain amount each year on the cards — more on that below).
To add to the confusion, there are two classifications of award miles: Medallion Qualifying Miles (MQMs) and redeemable miles . MQMs are only used to determine if you earn status, think of them as a tally of the miles you've earned that actually count. MQMs can't be used for award tickets, so when you fly one mile on Delta, you'll usually earn one MQM for every mile flown.
Certain fare classes in premium economy and business (P, A, G, C, D, I, Z, Y and B) earn up to 150 percent on MQMs flown and full-fare classes in First and Business earn 200 percent. One nice thing that Delta does is allow rollover MQMs, which means any MQMs that you earn above the status level can be rolled over to the next year to help you re-qualify.
Status Levels on Delta
Silver status is Delta's lowest status level. It can be earned with 25,000 MQMs or 30 segments, and $2,500 in spend with Delta. You'll receive free upgrades, but only if there is availability one day out from departure (that counts for companions, too). Preferred seats like exit rows are complimentary, and priority wait listing is available as well. Baggage fees are waived at this level, and you'll earn priority boarding, too.
Gold status is Delta's second status level. You'll earn it with 50,000 MQMs or 60 segments, and $5,000 in spend with Delta. In addition to earning all the benefits of Silver status, Gold members will receive a three-day notification window of upgrades, plus upgrades on award tickets. Delta waives same-day confirmed, standby, and ticketing fees for its Gold members, too. You have access to discounted SkyClub membership, SkyTeam lounge access when you travel internationally, and priority security line access.
Platinum status can be earned with 75,000 MQMs or 90 segments, and $7,500 in spending. Upgrades can be given five days out, and there are waived deposit/reissue fees with the status. The fun part about Platinum status is you have the choice of 'Choice Benefits' (choose one):  four regional upgrades, Global Entry Application Voucher, 20,000 bonus miles, a Silver status that you can gift to anyone, or four Delta SkyClub passes. You also receive a gift card.
Diamond status is the granddaddy of all Delta statuses. It's earned with 125,000 MQMs or 140 segments, plus $12,500 in spending. You'll receive complimentary SkyClub membership, and the choice of two of the 'Choice Benefits,' like 25,000 miles, gifting Gold Status, two Global Entry waivers, or six SkyClub passes. You'll also receive a Tiffany's luggage tag.
If you have one of Delta's co-branded credit cards and spend $25,000 on it each year, the MDQ requirement will be waived, except for Diamond, where you'll need $250,000 in spending on their cards to waive the requirement.
Keep in mind, you're also able to earn lifetime elite status on Delta, for flying one million miles or more! Check out our full post for details.
How to earn miles with credit cards:
We've detailed how you can earn miles by flying above, but you can also earn them on the ground using these four Amex credit cards:
The Gold Delta Skymiles Credit Card currently gives you 30,000 miles for spending $1,000 in the first three months. This is a pretty low spend requirement for that amount of miles, and you'll also earn a $50 statement credit for making a Delta purchase (even a beer in-flight) within the first three months. You'll earn two miles per dollar on Delta purchases, and one mile per dollar on everything else. Your first checked bag is free, and you'll receive 20 percent off in-flight purchases. There are no foreign transaction fees, and if you make $25,000 in purchases on the card, the Medallion Qualification Dollar requirement is waived. The annual fee on this card is $0 for the first year, and $95 after that.
The Platinum Delta Skymiles Credit Card gives you 35,000 bonus miles, and 10,000 MQMs when you spend $1,000 in the first three months of card membership. You'll also receive a $100 statement credit for making a Delta purchase. Miles earning is the same (two miles for Delta, one mile for everything else). You'll also forgo the Medallion Qualification Dollar requirement if you spend $25,000 in a calendar year on the card. What makes this card great is that you'll earn lots of MQMs — 15,000 at sign up, plus 10,000 MQMs and 10,000 regular miles if you spend $25,000 and another 10,000 MQMs and 10,000 regular miles if you spend $50,000. Use this card to get Silver status with the airline without ever flying a mile, plus 70,000 miles to use on award tickets. The annual fee is $195.
The Delta Reserve Credit Card earns you 10,000 MQMs and 40,000 redeemable when you spend $3,000 in the first 3 months. You'll earn two miles per dollar on Delta purchases and one mile per dollar on everything else. You'll earn 15,000 MQMs each calendar year when you spend $30,000 on purchases on the card, then when you reach $60,000, $90,000, and $120,000 or more in purchases in a calendar year, earn 15,000 MQMs for each threshold.
There are also business versions of the Gold, Platinum, and Reserve cards.
How to earn and transfer miles with partners:
All SkyTeam partners can earn you miles when you fly on them, as long as you use your SkyTeam number when you fly.
You can also earn SkyMiles instead of hotel points at:
Accor
Langham
Leading Hotels of the World
Maritim
Millennium
New Otani
Nikko
Okura
ParkRoyal
Prince
Rotana
Shangri-La, Taj
World Hotels.
The best uses for SkyMiles:
For now, there are some great partner redemption to use your SkyMiles on. Avoid Virgin Atlantic's fuel surcharges by booking through Delta on Virgin's transatlantic flights, or fly Virgin Australia to Sydney to avoid the same problem. If you're flying in Europe, Delta's six European partners should help you find the availability you need.
We've also been seeing many fare sales on Delta's own planes over the past two years. Many flights domestically can be had for 5,000 miles at certain periods, and I've even seen 35,000 round trip flights to Shanghai!
My favorite redemption for SkyMiles is on Aerolineas Argentinas flights in South America. I studied there for a summer in 2013, and ticket prices at the time were high for foreigners. Since Argentina is so large, and so beautiful, flying is the quickest option to see the whole country. To avoid a $650 two hour flight (yes, really!), I used 20,000 SkyMiles for a domestic round-trip to go skiing in Bariloche. That's a big savings, and a great, efficient use of miles.
Have any more questions about SkyMiles or Delta? Let us know in the comments!