The Ultimate Guide to Delta SkyMiles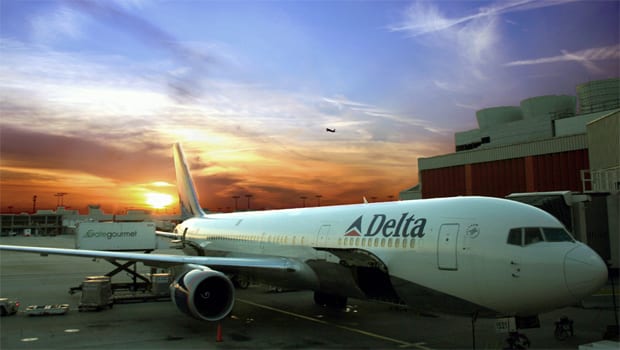 Delta SkyMiles, one of the major mileage programs here in America, is often given the derisive nickname "SkyPesos" because of their perceived worthlessness.  While there are some major gripes with the SkyMiles program, I'm here to tell you that there are benefits to collecting SkyMiles and some very powerful uses of them around the world.
The Basics
First, if you're not already a Delta SkyMiles member, register here.  Delta SkyMiles act like any other mileage program when it comes to earning miles- you'll earn them by flying, co-branded credit cards, transfer partners, and their online partners, including shopping malls. If you'll be collecting a lot of SkyMiles, it's helpful to know where Delta flies most.  They have hubs in Atlanta, Detroit, New York-JFK, Memphis, Salt Lake City, Minneapolis, LAX and Seattle.  Amsterdam, Tokyo, and Paris are other focus cities abroad (and for their partners).
Speaking of partners, Delta is an anchor member of SkyTeam, which is a global alliance of airlines that you can redeem Delta SkyMiles on.  They include Aeroflot Aerolíneas Argentinas, Aeromexico, Air Europa, Air France, Alitalia, China Airlines, China Eastern, China Southern, Czech Airlines, Delta Air Lines, Garuda Indonesia, Kenya Airways, KLM, Korean Air, Middle East Airlines, Saudia, TAROM, Vietnam Airlines, and Xiamen Airlines.  Delta also has partnerships with GOL, Hawaiian, Virgin Atlantic, and WestJet.
We'll focus on elite status a little further down, but as a base member, you'll earn five SkyMiles per dollar spent on Delta flights, minus taxes and fees.  Silver members earn a 7 miles, Gold members earn 8 miles, Platinum members earn 9 miles, and Diamond members earn 11 miles per dollar spent.
If flying one of Delta's partners, you'll want to consult their respective partner page on Delta's website for earning. You'll earn based on miles flown, like the good ol' days, but then a respective multiplier based on your fare class. Expect deep discounted economy fares to earn less than 100% of miles flown, and business/first class tickets to earn above 100%.
When it comes down to redeeming miles, you'll be able to use them on any flight that has award availability. How much the flight costs will depend on Delta- they eliminated award charts, and can price awards based on demand.
Medallion Status
One of the major issues that frequent flyers currently have is with their recent change to a revenue and mileage based loyalty program.  Once upon a time, mileage or segments were all that mattered when earning status.  Now, mileage and a minimum spending requirement are necessary to attain status at all levels (though with their credit cards, you can negate the spend requirement by spending a certain amount each year on the cards- more on that below).
And, to continue a bit of confusion, their are two classifications of award miles: Medallion Qualifying Miles (MQMs) and regular miles.  MQMs are only used to determine if you earn status- it's really just a tally of the miles that you've earned that count.  MQMs can't be used for award tickets.  So, when you fly one mile on Delta, you'll usually earn one MQM for every mile flown.  Certain fare classes in premium economy and business (P, A, G, C, D, I, Z, Y and B) earn a 150%  on MQMs flown and full-fare classes in First and Business earn 200%.  One nice thing that Delta does is allow rollover MQMs, which means that any MQMs that you earn above the status level that you have can be rolled over to the next year to help you requalify.
Silver status is Delta's lowest status level.  It can be earned with 25,000 MQMs or 30 segments, and $2,500 in spend with Delta.  You'll receive free upgrades, but only if there is availability 1 day out from departure (that counts for companions, too).  Preferred seats like exit rows are complimentary, and priority wait listing is available as well.  Baggage fees are waived at this level, and you'll earn priority boarding, too.
Gold status is Delta's next status level.  You'll earn it with 50,000 MQMs or 60 segments, and $5,000 in spend with Delta.  In addition to earning all the benefits of Silver status, Gold members will receive a 3-day notification window of upgrades, plus upgrades on award tickets.  Delta waives same-day confirmed, standby, and ticketing fees for its Gold members, too.  You have access to discounted SkyClub membership, SkyTeam lounge access when you travel internationally, and priority security line access.
Platinum status can be earned with 75,000 MQMs or 90 segments, and $7,500 in spending.  Upgrades can be given 5 days out, and there are waived deposit/reissue fees with the status.  The fun part about Platinum status is you have the choice of 'Choice Benefits' (choose one):  4 regional upgrades, Global Entry Application Voucher, 20,000 bonus miles, a Silver status that you can gift to anyone, or 4 Delta SkyClub passes.  You also receive a gift card.
Diamond is the grand daddy of all the statuses at Delta.  It's earned with 125,000 MQMs or 140 segments, plus $12,500 in spending.  You'll receive complimentary SkyClub membership, and the choice of two of the 'Choice Benefits,' like 25,000 miles, gifting Gold Status, 2 Global Entry waivers, or 6 SkyClub passes.  You'll also receive a Tiffany's luggage tag.
Keep in mind, that if you have one of Delta's co-branded credit cards, and spend $25,000 on them each year, you'll waive the MQD requirement.
Earning Miles
Like most programs, you'll earn miles by flying, credit cards, transfer partners, and partnerships.  We've detailed how you can earn miles by flying above.  Now let's dive into the other options. You have four options for credit cards, all issued by American Express.
The Gold Delta Skymiles Credit Card currently earns you 30,000 miles for spending $1,000 in the first three months.  This is a pretty low spend requirement for that amount of miles.  You'll also earn a $50 statement credit for making a Delta purchase (even a beer in-flight) within the first 3 months.  You'll earn 2 miles per dollar on Delta purchases, and 1 mile per dollar on everything else.  Your first checked bag is free, and you'll receive 20% off in-flight purchases.  No foreign transaction fees are nice, and if you make $25,000 in purchases on the card, the Medallion Qualification Dollar requirement is waived.  Annual fee is $0 for the first year, and $95 after that.
The Platinum Delta Skymiles Credit Card earns you 35,000 bonus miles, and 5,000 MQMs when you spend $1,000 in the first 3 months of your card membership.  You'll also receive a $100 statement credit for making a Delta purchase.  Miles earning is the same (2 miles for Delta, 1 mile for everything else).  You'll also forgo the Medallion Qualification Dollar requirement if you spend $25,000 in a calendar year on the card.  What makes this card great is that you'll earn lots of MQMs- 15,000 at sign up, plus 10,000 MQMs and 10,000 regular miles if you spend $25,000 and another 10,000 MQMs and 10,000 regular miles if you spend $50,000.  So, you will have Silver status with the airline without ever flying a mile, plus 70,000 miles to use on award tickets.  Annual fee is $195.
The Delta Reserve Credit Card earns you 10,000 MQMs and 10,000 miles on your first purchase.  You'll earn 2 miles per dollar on Delta purchases and one mile per dollar on everything else.  If you make $30,000 in purchases, you'll earn 15,000 MQMs and 15,000 miles.  Make $60,000 in purchases and you earn another 15,000 MQMs and 15,000 miles.  You also receive free Delta SkyClub access, and the Qualification Dollar requirement is waived if you spend $25,000.  The annual fee is $450.
Partners
All SkyTeam partners can earn you miles when you fly on them, as long as you use your SkyTeam number when you fly.  You can also earn Skymiles instead of hotel points at Hilton, Marriott, IHG, Accor, Hyatt, Langham, Leading Hotels of the World, Maritim, Millennium, New Otani, Nikko, Okura, ParkRoyal, Prince, Ritz-Carlton, Rotana, Shangri-La, Taj, and World Hotels.  Starwood has a special program that we will detail below.
Major car rental companies also offer bonuses.
Crossover Rewards
In 2013, Delta and Starwood made the news when they unveiled Crossover Rewards, which offers reciprocal earning and status for its respective members in their elite programs.  You'll essentially be doubling up on miles and points when you stay and fly.  Earn your regular Starpoints, but also one mile for every dollar spent on your room rate, and, if you're a Diamond or Platinum member, receive 4pm late checkout, internet, and enhanced rooms.  When you fly Delta, earn your normal Delta miles, but also one Starpoint for every dollar you spend if you're a Gold or Platinum SPG member.  Platinum SPG members also receive priority checkin, boarding, unlimited complimentary upgrades, and their first checked bag free.
This is awesome, because SPG is a transfer partner of Delta, so you're essentially earning double miles when you stay at Starwood.  There are some real benefits to earning status!  If you've never stayed in a SPG hotel, but want Gold status, get the Platinum American Express card, which offers it free.
Best Uses for SkyMiles
For now, there are some great partner redemption to use your SkyMiles on.  You can avoid Virgin Atlantic's fuel surcharges by booking through Delta on Virgin's Trans-Atlantic flights.  You could also fly Virgin Australia to Sydney to avoid the same problem.  If you're flying in Europe, Delta's 6 European partners should help you find the availability you need.
My favorite redemption for SkyMiles that I've used is on Aerolineas Argentinas in South America.  I studied there for a summer in 2013, and ticket prices then were high for foreigners.  Since Argentina is so large, and so beautiful, flying is the quickest option from point to point.  To avoid a $650 2 hour flight (really...), I used 20,000 Skymiles for a domestic roundtrip to go skiing in Bariloche (in August).  That's some big savings, and a great, efficient use of your miles.
We hope that this helped you understand Delta's program a little better, and we hope that you ask us if you have any questions!  We're here to help!