2021 Walmart Black Friday Ad: First Two Ads Posted!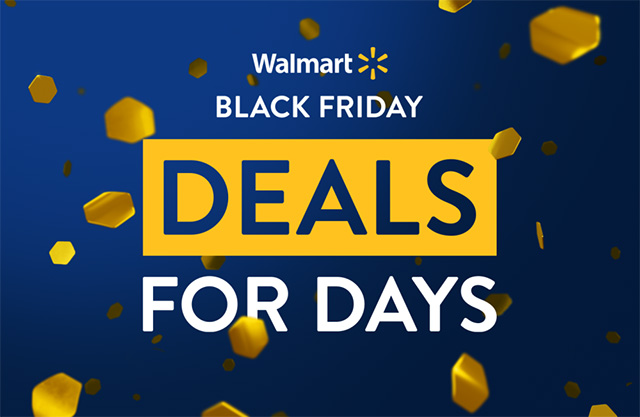 As suspected, Walmart will be extending their Black Friday "Deals for Days" throughout the month of November this year, much like they did last year. They announced on October 18 their plans for this year's sale with the release of the first two Black Friday ads.
View the 2021 Walmart Black Friday Ad
Due to the "overwhelmingly positive feedback" Walmart received from customers in 2020, they are again hosting a month-long Black Friday shopping event beginning online on November 3, 2021. The difference this year is that they will be offering early access to Walmart+ members. Walmart+ members, who pay to be a part of the service, will get access to all of the deals four hours earlier than the general public. Find out more about the events, safety precautions, and Walmart+ below.
In This Post
What is Walmart+?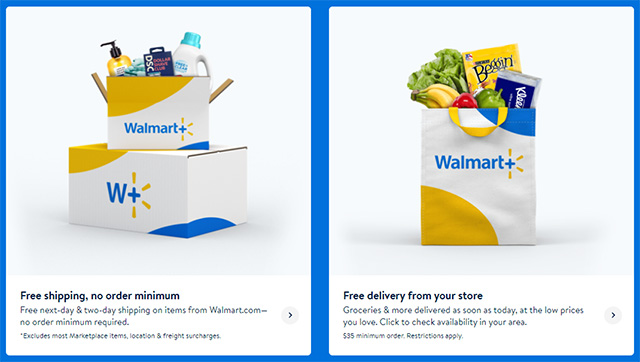 Walmart+ is $98 per year, $1 less than Amazon Prime, and offers free shipping on all orders with no minimum. Other perks include free delivery on $35 orders from your local Walmart, savings on pharmacy prescriptions, savings of $.05 per gallon at Walmart and Murphy gas stations (as well as member pricing at Sam's Club stations), and scan & go checkout in stores.
Walmart Black Friday Event 1: November 3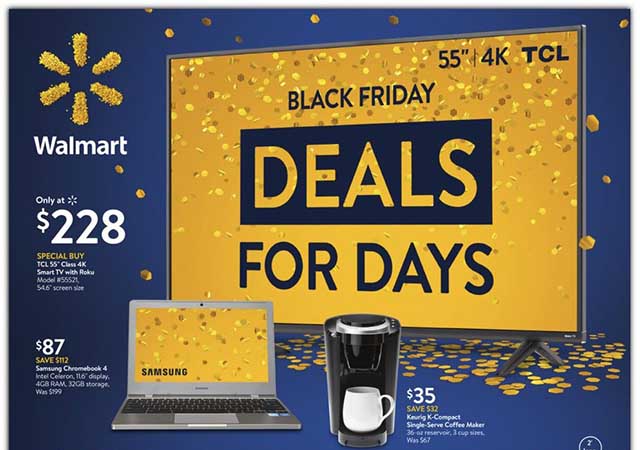 The first Walmart Black Friday event begins online at 7 PM ET on November 3, 2021. In-store deals will begin on November 5 at 5 AM for your local store. Expect deals on toys and electronics and remember that Walmart+ members will get access starting at 3 PM ET online.
Deals to expect on November 3

Here are some of the Walmart Black Friday deals that we're excited about in their very first event.
Walmart Black Friday Event 2: November 10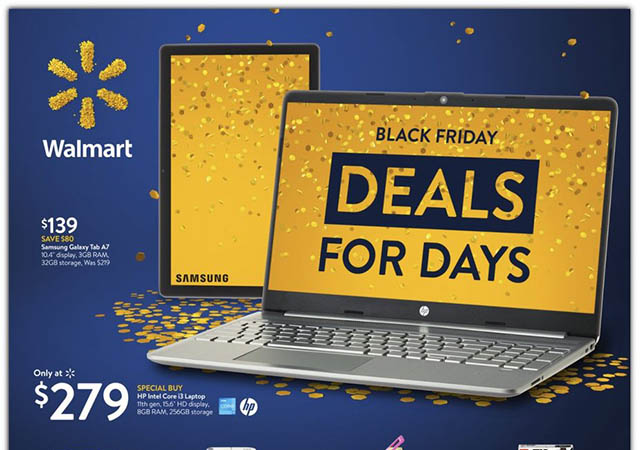 The second Walmart Black Friday event begins online at 7 PM ET on November 10, 2021. In-store deals will begin on November 12 at 5 AM for your local store. Shoppers can expect deals on apparel, home goods, music & movies, and more.
Deals to expect on November 10

Watch for some great vacuum deals as well as a few more excellent Black Friday electronics deals in the second event!
What About the Third Event?

We had to wait for Walmart's 3rd Black Friday ad last year as well. They boast that it will be full of the biggest, best savings of the season. They are likely waiting to see what other retailers are discounting as well as what shoppers are gravitating towards.
We'll post the third ad as soon as it arrives.
Walmart's Safety Protocols for Black Friday 2021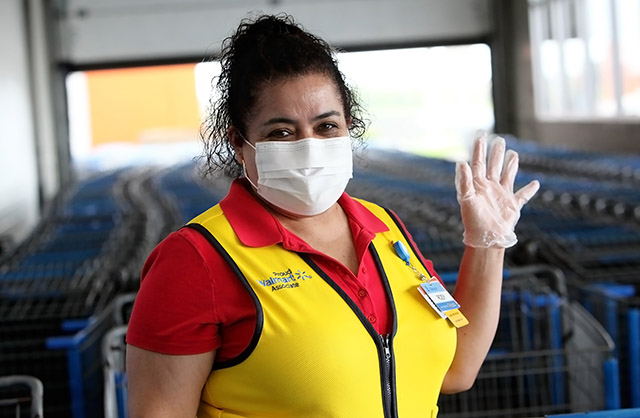 Along with providing all of their deals online for shoppers to buy safely from their homes, Walmart will also be adhering to safety protocol in-stores. They will be following the CDC guidelines as well as your state's local mandates. All employees will be required to wear masks and shoppers, regardless of vaccine status, are encouraged to do the same.
Curbside pickup will also be available for Black Friday orders, which is a great option we saw gaining popularity last year as well.
Our Thoughts on Walmart's Black Friday Plans

We love that Walmart is continuing their Deal for Days this year with an emphasis on online deals. Not only is it safer for shoppers, but it's also our favorite way to shop! In years past, even as recently as 2020, there were different deals available online and in-store, but this year they will be the exact same deals offered both online and at your local stores. So if you were hoping to snag some of the best Walmart Black Friday deals in your jammies this year, you're in luck!
It is worth noting that we are seeing higher prices this year, as expected from most retailers. Walmart discounts a lot of the same items for Black Friday every year and so we are easily able to compare them from 2020 to 2021. While some prices are higher, some of the deals are still the lowest of the year and worth grabbing.
If you are planning on shopping the deals in-store, be sure to check your local guidelines and mandates before heading out. Stay safe and shop smart.
Will you be shopping Walmart's Black Friday sale this year? Let us know in the comments!