How to Find Deals on All Your Pet Supply Needs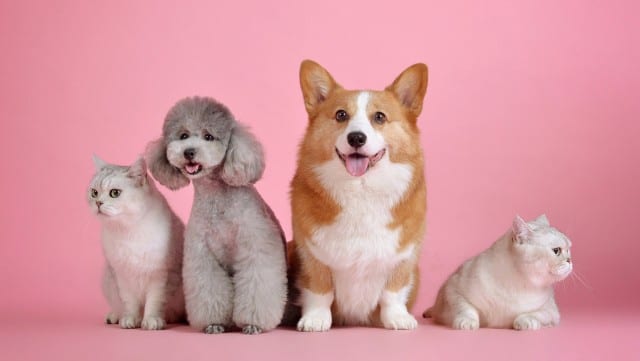 While we shelter-in-place to help save the lives of those around us, the pandemic has brought a welcomed bit of good news.  Throughout the country, animal shelters are being emptied as lonely Americans adopt and foster new fur babies to wait out the current pandemic with. 
But owning a pet can be pricey. It's not just the initial costs that put stress on your wallet. Ongoing expenses like dog food, kitty litter, toys, and treats mean that you could likely buy a car with the money you spend over your pet's lifetime. According to estimates, owning a large dog could range anywhere from $22,025 to a whopping $82,929 for dog moms and dads who enlist the help of a dog walker.
Thankfully, these are just estimates, and there are a number of ways to keep those costs low. So, how do you keep your new furry friend happy and healthy without spending a fortune? Let's dive into some tips for finding great deals on pet supplies.
Buy Dog Food and Cat Food in Bulk
The largest bag of pet food will always be the most expensive, but if you want to find great deals on cat food and dog food, pay attention to the per-ounce price. If that's not listed on the bag, calculate it yourself by dividing the price by the number of ounces. You can usually save quite a bit of money by buying more at once. If you're worried about keeping it fresh, consider investing in an airtight container to stow the food in rather than keeping it in the bag.
Compare Prices Online
A lot of pet supplies will be cheaper at websites like Chewy and Amazon, especially if you can find coupon codes. You'll also be able to buy in bulk when there are sales without having to worry about lugging those heavy bags of dog food home from the store. But there might be some products that are still cheaper at your local pet store, so check the prices before you decide where to buy. Also consider the ease of returns if you're trying out a new product.
Utilize Automatic Shipment Options
There are a few options for automatic shipments from major retailers that will save you money on pet food and other supplies you regularly use. With these services, you'll get your food delivered to you at regular intervals, so you won't have to remember to pick up a new bag when you're running low. And if you end up with more than you need, you can always pause or cancel your subscription.
You can save an extra five percent or more on a selection of brands just for signing up for Amazon's Subscribe and Save. At Chewy, you'll save 5-10% with Autoship, and you can even save 30% on your first shipment when you sign up. PetCo has a similar offer for its repeat delivery program, and PetSmart has an autoship program that will save you 5% on every shipment.
Check Out a Subscription Box
If you've got a puppy in training, a dog who chews through toys faster than you can throw them, or a cat you'd like to spoil for less, consider signing up for a subscription box like BarkBox for dogs or KitNipBox for cats. There's even SquawkBox for birds! If your pet goes through toys and treats quickly, you might be able to save money by subscribing. The retail value of items in the box is usually greater than the price, and shipping is free.
Create Deal Alerts
Our editors are constantly searching for the best deals on pet supplies, from cat trees to harnesses. So if there are products you know you need or brands you always buy, create deal alerts for them. We'll email you when we find a great deal on an item that matches your search.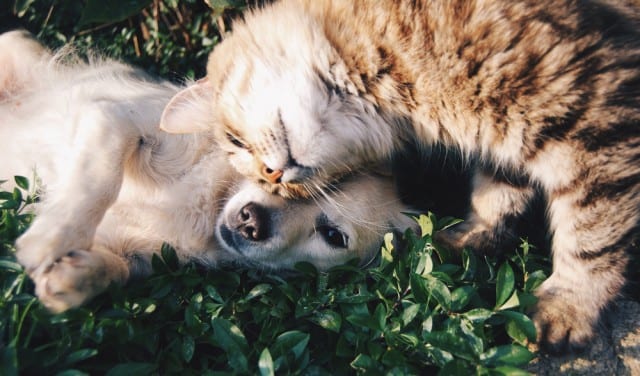 Buy at Outlet and Wholesale Retailers
You might not think to check outlet stores like HomeGoods and T.J. Maxx for pet supplies, but you can find some really great deals on past seasons' merchandise, and your pet won't know the difference. I've found discounts of 75 percent on leashes, toys, bones, and more at these stores. Alternatively, if you have a Costco or Sam's Club membership, check their prices as well. If they have the brands you need at the lowest prices, buying from these retailers could be a great way to make the most of your membership.
Look for Manufacturer Coupons
Once you know which brands work best for your pet, check the brand websites for manufacturer coupons. You might also get these printed with your receipt when you buy a box of cat litter, for example, so hold on to and make use of them.
Join Pet Store Loyalty Programs
If you determine that a pet store like Petco or PetSmart has the best prices on the products you need, join their loyalty program for exclusive deals. Many locally-owned pet stores have these programs as well, and they are almost always free to join.
Buy Second-Hand
Check thrift stores and sites like Craigslist and Facebook Marketplace for pet supplies such as cat beds, dog crates, and more. You can usually find some really low prices this way. Sometimes, previous pet owners will even list items for free.
Do-It-Yourself
You can make some pet supplies and toys out of everyday items you have in your home. There are even recipes online for cat and dog treats that you can bake for less. Also check out how to make your own cat litter from shredded newspaper and baking soda.
Earn Cash Back
Use the right credit card to maximize your rewards. Many pet supply retailers offer store credit cards with big rewards, and if you shop at Amazon, you could earn three to five percent cash back on your pet supplies by using one of the Amazon Rewards Visa Signature Cards.
With a little research and strategy, you can keep your pet supply costs low without compromising on quality. Here's to a healthy and happy future for you and your pup without the financial burden.