These Are the Best Things to Buy in April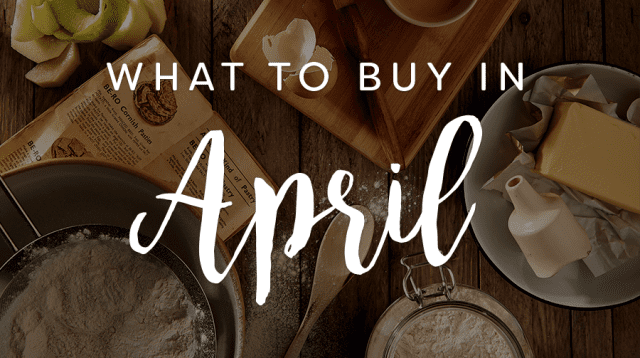 You know what they say: April showers bring May flowers. But April brings a whole lot more to the table than just rainy days. We're talking major deals! After all, April is the month that spring cleaning starts, the school year begins to wind down, and wedding season starts up. Note: Citi is a partner of Brad's Deals.

We pulled together tips from our expert team of deal editors, so you'll be ahead of the sales game this month.
Spring Cleaning Supplies
April showers bring… spring cleaning. This time of year you'll be able to find a number of great cleaning supply deals but it's vacuums you should zero in on. Check out places like Dyson and Amazon for some of your best bets.
Car Maintenance
With April being National Car Care Month, auto supply retailers like Advance Auto Parts will use that as a reason to discount their inventory. And not to mention it's the first month in many where snow and sleet are (almost) a thing of the past and car owners will be ready to switch their maintenance gears from winter to spring.
Snow Equipment
Even though there are some cities (ahem… Chicago) that can't guarantee no snow in the forecast until June, retailers have declared winter over and want to clear out all things snow-related. Have you determined your 20-year old snowblower can't take another nor'easter? Or have you finally given in to the idea of a more back-friendly shovel? Now's the time to snatch them up at discounted prices.
Athletic Gear
With the weather warming up, fitness retailers like Under Armour and Athleta know this is prime time to tempt their customers. Everything from shoes, to shorts, sports bras, and leggings will be given some deep discounts.
Shop our selection of shoes and activewear deals for men and women.
Thrift Shops
With spring cleaning comes a whole new batch of goods hitting your local thrift stores and consignment shops. One man's trash is another man's treasure – amiright? Been trying all year to find the perfect entryway table, desk lamp, or armoire? When you drop off your donations, be sure to peek inside because this is one of the best times all year to find what you're looking for. And let's not overlook thrifty online favorites like eBay, Poshmark, and ThredUP!
Tax Day Freebies
Retailers know that when mid-April hits, their customers have either just hit the jackpot with their tax return – or owe some dough to Uncle Sam. Either way, discounts and freebie add-ons are a good way to get both kinds of customers in the door. While a number of places will be touting freebies, it's the restaurant chains that will likely have the most to offer. Stay tuned to Brad's Deals for a freebies round up once we get closer to Tax Day.
What do you wait until April to buy? Let us know in the comments below.