Top 5 Stores for Finding Adidas on Sale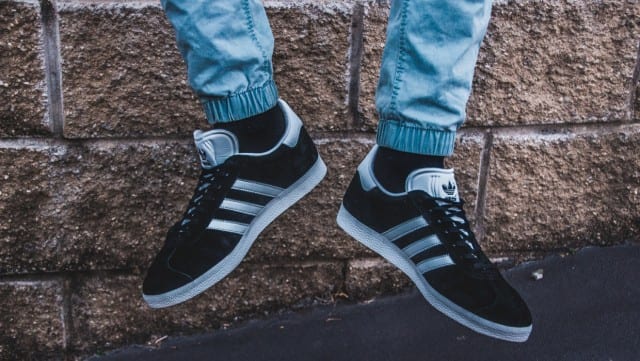 Are you an Adidas person? If so, you're going to want to know where to find the best deals. Likely you wing it like most people — once you get your ideal style in mind, you simply run a Google search. That works too, but to aid you in your adventure to find your new Adidas, we've share our five top stores for finding Adidas on sale. 
The 5 Best Places to Find Cheap Adidas Shoes and Gear
Surprisingly, Adidas.com is one of the few brand-name websites that has the lowest prices for the brand they rep. While not every Adidas style is available for the lowest price, Adidas.com often is the place to go for workout clothes and some styles of shoes. For example, you will be able to find workout pants for under $20 and track jackets under $25–all stellar prices. To boot, Adidas.com occasionally runs 20% to 30% off their sale section (when there's a special event like a Friends and Family Sale), and it is usually one of the most popular shoe sales of the year.
Plus, free shipping!
When it comes to Adidas, Eastbay has a truly broad selection. Cleats and sandals have epic prices year-round and since shipping is always free, you will also routinely find adult running shoes under $40. Also, Eastbay offers free shipping with zero minimum!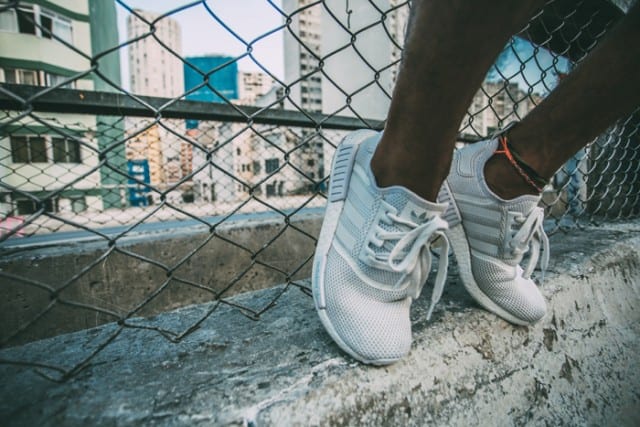 When you find Adidas Basketball Shoes for $25, you know it's a store you should always return to. That's Academy Sports. It's not just Adidas, either. They have wicked good prices for Nike and Under Armour. But let's focus on Adidas for now. Academy Sports pretty much year-round has Adidas Galaxy Shoes for under $40. Shipping is free on orders over $25, but the good news is their shipping fee otherwise is a very low $3.99.
Without fail, you will be able to use our code BRADSDEAL25 to take 25% off any shoe at ShoeMall. This includes Adidas. The selection is a tad limited, though, but the discounts make up for it. For example, you can find the Cosmic 2 Adidas for $34 right now. The bad news is stock varies and sometimes items sell out quickly or have limited sizes. And best yet, shipping is always free.
If you're looking for a broad selection of quality, high-end Adidas at fair prices, check Finish Line. There are over 400 styles usually on sale. For example, you will find the popular AlphaBounce City Shoes and the Edge Lux Runners for $45. Know that shipping is always $7, but we recommend Finish Line for quality and the occasional diamond-in-the-rough price.
Amazon offers a huge selection of Adidas footwear for men, women, and children. There can be a difference in prices among the various sizes and colors in any given style, but typically you can count on Amazon having just what you're looking for.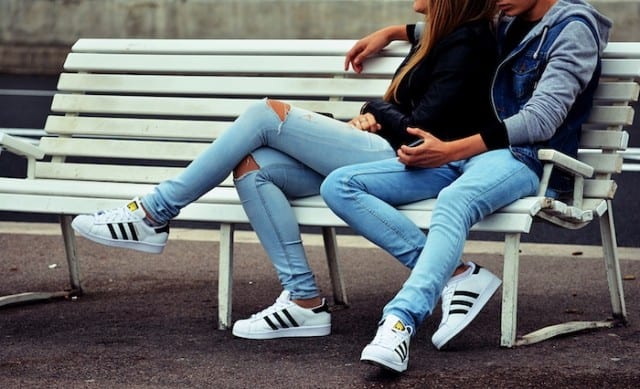 Other Ways to Find Great Adidas Deals
Use Google Shopping
Google's shopping tool may be your best bet if you already have a specific style in mind. Say you want to find the best price on the popular Adidas Sambas. You can type it into Google Shopping and the search engine will produce the lowest price online for that model. Keep in mind that Google Shopping doesn't take into account exclusive offers on deal sites like ours, so you may want to search for your preferred Adidas style on our site first, as always, in addition to Google Shopping to make sure.
Set up Adidas Deal Alerts
Let's cut to the chase. The smartest shoppers out there use our Deal Alerts. What's a Deal Alert? You will be notified whenever your favorite brand or product goes live at Brad's Deals. Just enter the search term 'Adidas' into our search and then click 'Create Alert'.

This will ensure you're a step ahead of everyone else. We often share Adidas deals between $30 and $60–sometimes as low as $25!–and this will alert you before it goes out of stock. Plus for the latest deals on shoes for men, women, and kids, make sure to check out Brad's Deals.
Related coupons: