The 8 Best Places to Find Chacos on Sale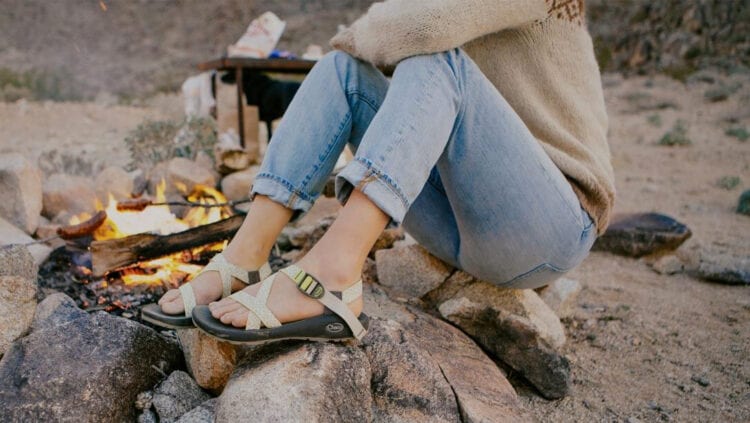 As the great Mugatu said once, "Chacos, so hot right now." Summer is on its last legs, but that doesn't mean you have to wait till next year to find your favorite Chacos on sale. 
What makes Chaco different is their sandals, which showcase a single strap that loops around the foot, easily adjustable with a simple tug. To boot, Chaco also offers a repair service, just like Patagonia, so if your shoes break they've got your back.
Let's get into brass tax. You've decided you want to find some Chacos on sale, but don't know where to go. Luckily, there is a handful of stores that have great sales. To help you out, we chose the best stores. Use this list as your guide to your first, or next, pair.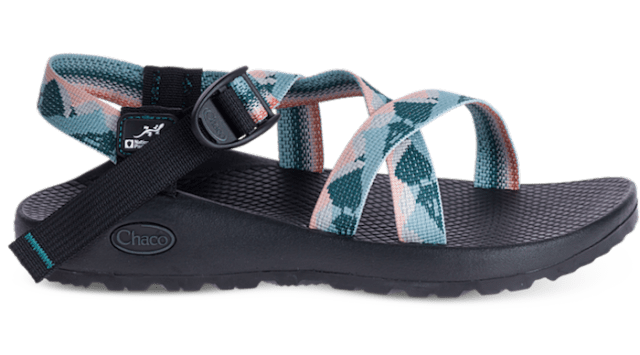 The Awesome Eight
REI is known for their deep discounts in their Outlet section. They usually have a page offering at least 50% off one thousand or more items. Chaco is one of the those brands that consistently has numerous footwear styles for half off or more. In early August this year, for example, REI even had a 70% off sale that featured some of the best prices for Chaco we've seen all year.
It isn't that often you see a brand's own website killing the competition in terms of markdowns. But Chaco.com is an outlier in this regard, offering over 80 styles at respectable discounts. As a bonus, all orders ship free. This is more than we can say for most retailers selling Chacos.
In my two years at Brad's Deals, one thing I've noticed is that Sierra routinely goes unnoticed when it comes to outstanding discounts on outerwear, outdoor gear, and shoes. Chaco is no exception. There are currently over 50 great Chaco water shoes, sport sandals, and boots up to 70% off. Sierra also usually offers a free shipping code with a minimum purchase discount.
What's a shoe discount article without mentioning 6PM? Honestly, 6PM usually takes the cake if you're looking for eye-popping discounts. However, sizes are often limited–which is one of the reasons why they're able to consistently beat the competition. When it comes to Chaco, you will find primarily boots. There are over 30 styles for both men and women on sale at any given moment. Shipping is free on orders of $50.
Like REI and Sierra Trading Post, Moosejaw is a retailer specializing in outdoor gear and apparel. They also have a nifty section of around 30 styles of Chaco shoes for 30% off or more. Better yet, Moosejaw has an assortment of styles for the whole family–whether you're going for the popular Chaco Classic Sandals or the Outcross Evo Water Shoes.
What separates Shoes.com from the rest of the sites listed here is their evergreen coupon codes. There is always a code for 20% to 30% off, and they work on Chacos. There are over 30 styles already available for 10% off. Add on an awesome code to your order, and you invariably get a steal.
Three words: Sandals, sandals, sandals. If you're dying for a new pair of Chaco sandals, try Steep and Cheap–the more deal-savvy brother of Backcountry.com. You might be able to get free shipping at $50 at Backcountry, but Steep and Cheap counters with diamonds in the rough. We recommend sorting by discount. Some Chaco shoes are up to 60% off.
If you're a Prime Member, Amazon might be an ideal source for Chaco discounts. The trouble is, Amazon often lists different prices for different sizes. It may take a bit more navigation, but it could pay dividends. Plus, Amazon has one of the most extensive marketplaces for Chaco, if you don't mind browsing for a bit.
Use Google Shopping
Google's shopping tool may be your best bet if you already have a specific style in mind. Say you want to find the best price on the popular Chaco OutCross Water Shoes. You can type it into Google Shopping and the search engine will produce the lowest price online for that model. Keep in mind that Google Shopping doesn't take into account exclusive offers on deal sites like ours, so you may want to search for your preferred Chaco style on our site first, as always, in addition to Google Shopping to make sure.
Set up Chaco Deal Alerts:
Let's cut to the chase. The smartest shoppers out there use our Deal Alerts. What's a Deal Alert? You will be notified whenever your favorite brand or product goes live at Brad's Deals. Just enter the search term 'Chaco' into our search and then click 'Create Alert'. This will ensure you're a step ahead of everyone else.

Where do you buy your Chacos on sale? Tell us in the comments!
Related deals:
All photos © Chacos.com.