5 Reasons Why a Designer Bag Can Actually be a Good Investment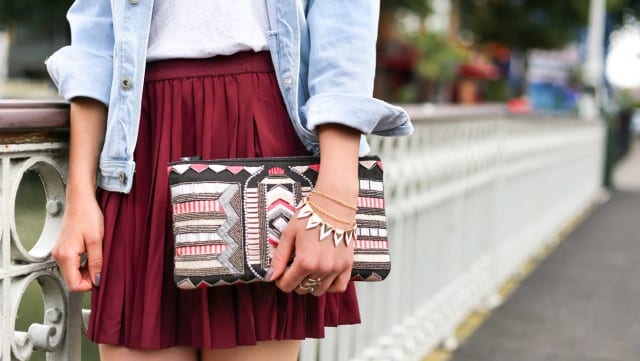 I initially got into luxury handbags because I have big, wide feet (size 11EE!). When a girl can't find cute shoes, she has to have something to look forward to, right? Keep reading to find out why a designer bag is actually a great investment.
The first time I wandered into Kate Spade, I had a life-changing experience. While, as an unemployed college student, I couldn't REALLY afford a $500 handbag, I bought one anyway. What can I say? I'd fallen in love.
Fast forward to today, and I don't regret that purchase or the purchases of any of the handbags I've accumulated since that memorable transaction. Why? Because that experience taught me something worthwhile about value and money that you might not expect: buying luxury handbags can actually SAVE you money.
I know it sounds absurd, but it's true. For the record, I'm not suggesting you spend your grocery money or your car payment on a purse. While scraping together the change for my first designer bag was a defining moment for me, we are not advocating for broke college kids to spend their school loans on expensive handbags. However, if you have some cash to spare, this particular kind of splurge is an investment that can pay off in the end. Here are five reasons why, when it come to my purses, I always go for quality over quantity:
Durability matters.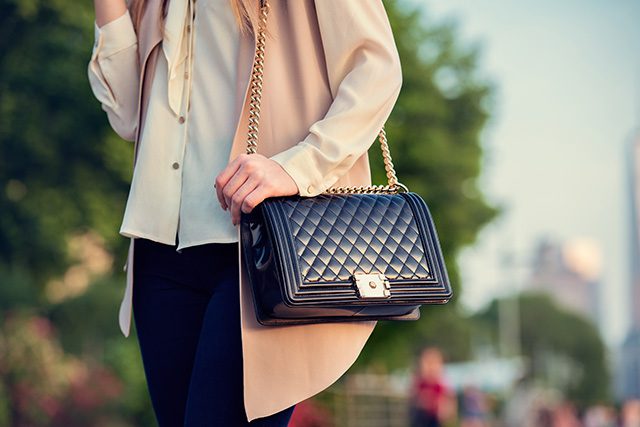 I spent years carrying around cheap, vinyl, low-quality purses because I didn't think I could afford nice bags. I thought they were all the same, and that buying a luxury handbag was throwing money away on brand name labels. I scoffed at the idea of owning a purse that cost more than $30 or $40. But I was wrong. What I didn't realize was that a well-made bag can last a long time. It can take a beating and still look like new.
Think about your current favorite handbag. How much did you pay for it? How is it constructed? How often do you replace your bag?
My first Kate Spade bag is a black leather satchel-style shoulder bag with a gun-metal finish and gold plated trim. It is the first bag I ever owned that came with a dust bag. It's eight years old now, and I still get compliments on it when I take it out. I carried that bag for over a year before I realized that I wasn't replacing purses once a month anymore. The strap didn't break. The threads didn't break. The seams didn't split open. It could handle my abuse as I lugged it around to my classes at Kent State University, and it was versatile enough to take anywhere – dressed up or dressed down.
You can repair any damage to high-quality bags for much less than you paid.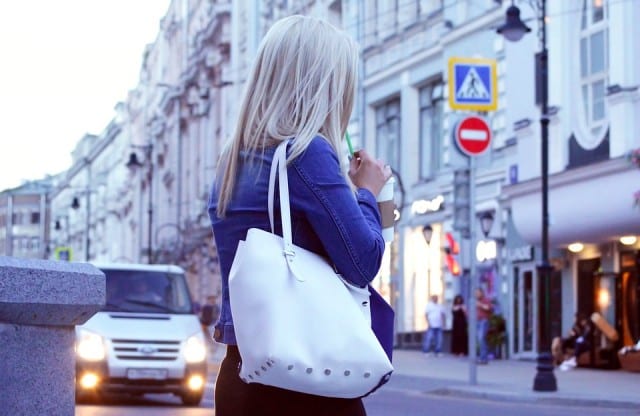 That black Kate Spade bag has two front zipper pockets. One day, I was in the restroom at Nordstrom when one of the pockets was unzipped. On my way out of the restroom, I caught it on a doorknob. After almost two years, my lovely handbag had a one-inch tear, right along that front seam. On my way to the car, I stopped at the handbag counter to talk to the salesperson. I showed her what I'd done, and I asked her if they had anything similar. The girl at the counter gave me some advice I never would have thought of: "Take it to a cobbler. It can be fixed!"
Until that moment, I'd always thought of handbags as disposable things. But that's not the case! The person who fixes your shoes can also restore your handbag. For $45, my bag was like new. Could I fix a cheaper purse in the same way? Of course, but why would I spend $45 to fix a purse that cost $30, especially when I know it's likely to rip again in the near future? Invest in the good stuff, and you'll have to pay for this kind of maintenance a lot less often.
Consider the re-sale value.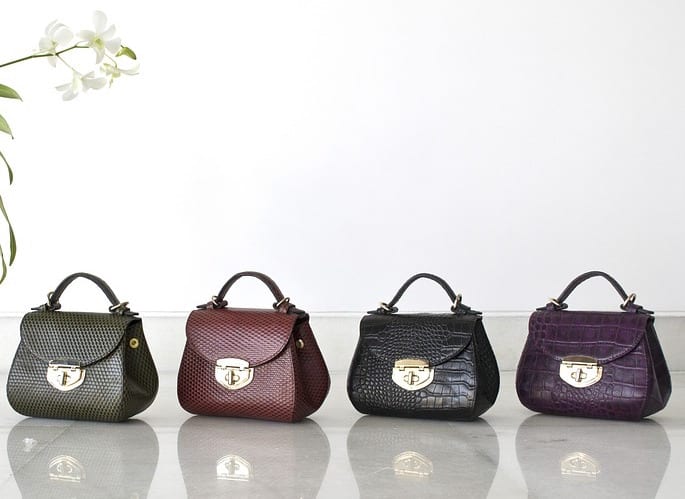 When you buy a luxury bag, you are making an investment. Not only are you purchasing an accessory that will be a part of your wardrobe for a long time, but you're also buying something that will retain a portion of its original value as a resale item.
For example, I bought a large Marc by Marc Jacobs Workwear Tate bag to use as a carry-on when I flew to Tunisia in 2012. I paid less than $150 for it, thanks to a few Nordstrom gift cards I got at my bridal shower. I dragged that bag all over Tunis and Carthage, and then I used it to haul around teaching materials while I taught English Composition at a local community college. When I got tired of it, I sold it for $115 on eBay, and used the cash to buy another bag. You can still find that bag (used!) for upwards of $100 right now.
Customer service is key.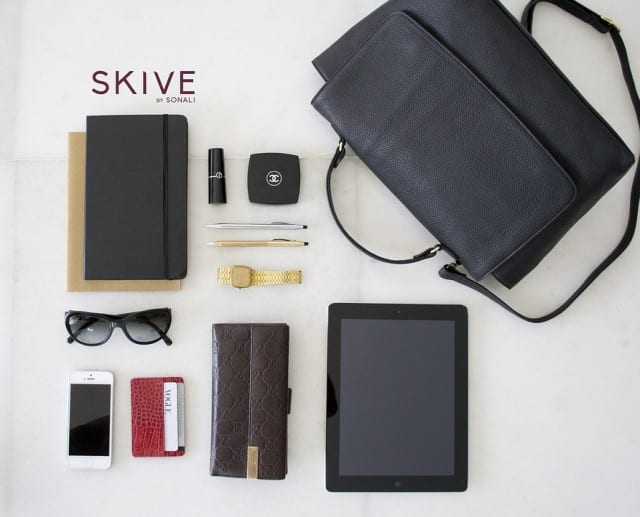 One of the biggest reasons I will never go back to carrying cheap purses is customer service. My husband bought me a brown, Kate Spade satchel-style bag as a holiday gift in 2014, and within a couple months, the piping wore through. He got an incredible deal on the bag during one of their 75 percent off surprise sales, and I loved it. I wasn't unreasonably rough with the bag, and I was disappointed that it wasn't as durable as my other Kate Spade bags. So, I decided to call them and let them know. The friendly customer service agent I spoke to asked me to email her some photographs. I did, and she responded right away:
Dear Cindy,

Thank you for writing to us. We are terribly sorry for your disappointment with your kate spade new york bag.

Unfortunately, this particular item is no longer in stock to replace for you. Our sincere apologies.

In this case, we would be happy to offer you a kate spade gift card for $223.10.
The gift card came in under a week in signature Kate Spade style – in a gold-lined green envelope complete with a thank you note.
Price comparison: how much am I actually saving?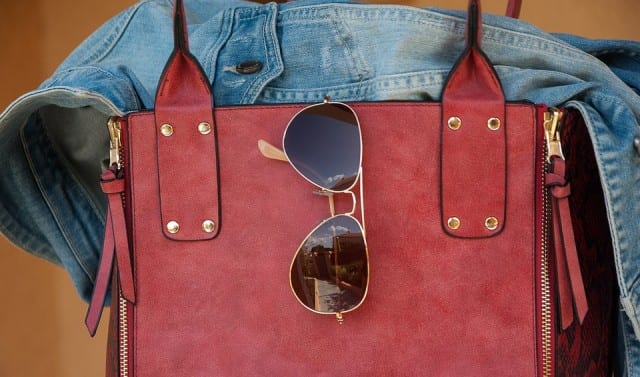 In the old days, I used to buy 10 or 12 bags a year at $30 to $50 each, which meant I was spending around $400/year every year on purses alone. In the last 10 years, I've purchased nine handbags, ranging from a $115 clutch to take when I don't want to lug anything around but the necessities to a $599 hobo for when I need to take it all. All together, I've spent $3,654 on these bags over the past decade, and I sold two of them for a total of $248.
That comes out to a savings of $60 per year. In the long run, I have saved money not only dollar-for-dollar, but also because I still own seven of the bags, and combined, their resale value is over $1,100. When I was buying and replacing cheap bags, they were worthless when I bought the next one, and they ended up in a landfill. There was never a possibility of trading up, and I felt embarrassed to carry them around. Now I know that owning luxury bags is not just splurging – it's also economical.
Now, you might be less of a handbag enthusiast than I am, but if that's the case, investing in one good purse can save you even more than I'm saving in the long run. Everyone needs a bag to haul their stuff around in; do you want to replace yours every 3-6 months?
Do I have to pay full price to get a quality handbag?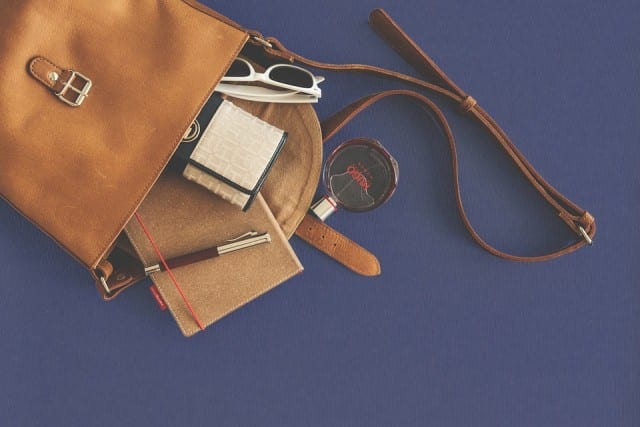 Definitely not. If you're ready to start shopping for a purse that will actually stand the test of time, here are some of my favorite places to find a great deal on a handbag.
Direct from the Designer:
Several brands have frequent sales, so it's definitely worth your time to check out what they have to offer. These are some of my favorites. If you're skeptical that buying from the designer can save money, here's a real world example for you: I recently scored a Kate Spade crossbody for 63% off the list price – it was a discontinued style marked down for final sale, and a promo code took off even more.
Department Stores:
Of course, we see plenty of deals on the full spectrum of designer handbags from well-known department stores, both online and offline.