19 Amazon Prime Perks You Never Knew Existed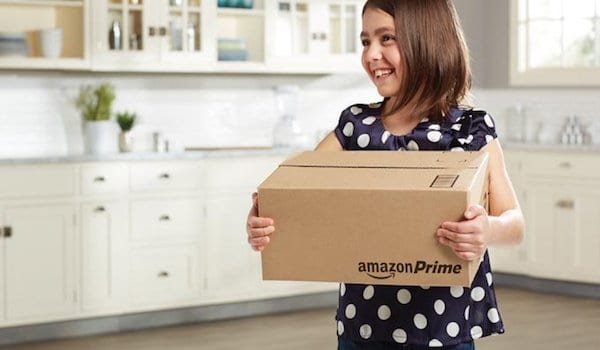 If you've been on the fence about whether or not you should sign up for Amazon Prime, this deep dive into all of the benefits is for you. With Amazon Prime Day rumored to be coming up in June, you may be on the fence as to whether or not you should get an Amazon Prime membership. Here are 19 Amazon Prime perks you may not have known about.

The best thing about Amazon Prime is that there's something for everyone, and probably one or two things you never knew existed. Before I began researching this list, I didn't know about Prime Reading – and I'm a book lover who covers Amazon for a living! And while I vaguely knew that Prime Now offered food delivery, I didn't know that they could deliver goods from Eataly, a gourmet Italian grocery-slash-restaurant with locations in Chicago, New York, Boston, and L.A. I mean, wow. I'll raise a glass of wine to that. The wine was delivered by Prime Now, of course.
And therein lies the value – in the sheer scope of this almost audaciously ambitious service that began 14 years ago with just two-day free shipping. Today, you can get everything from discounted diapers to free legendary Overwatch skins, and have your groceries delivered while streaming a Game of Thrones marathon. All with one service. Crazy.
Estimated Reading Time: 11 minutes
Table of Contents
The Amazon Prime Account: Choose Your Prime Membership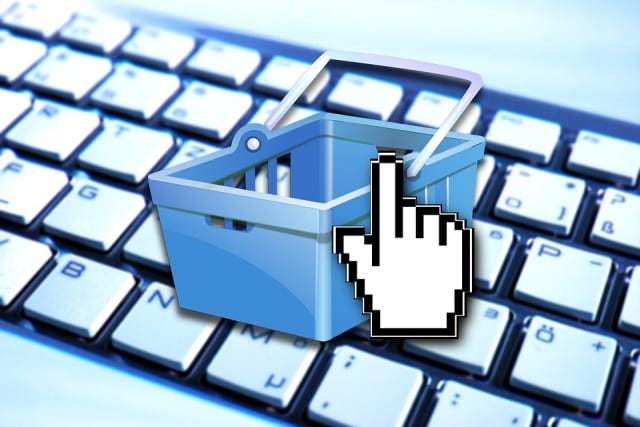 There are six ways to gain Amazon Prime Membership:
Amazon Prime Yearly Membership: $139/year
This is the Amazon Prime that's been around seemingly forever, and if you're a heavy Amazon user, this is the Amazon Prime membership you want. Not only do you get access to all of the perks we mention below, but it also costs 25% less than the month-to-month plan, making it the best value of the two all-inclusive options. It kicks you off with a 30-day free trial, so you can cancel after Prime Day if you don't want to keep it. 

Amazon Prime with a monthly fee: $14.99
If you're not quite sure about Amazon Prime but need more than a 30-day trial to decide, or need it for only part of the year, then the monthly payment option is what you're looking for. But if you need it for more than 8 months, the annual plan is a better value.
Amazon Prime Student with an annual fee: $69/year
After a 6-month free trial, students can get all of the benefits of Amazon Prime at a 50% discount.
Amazon Prime Student with a monthly fee: $7.49/month
Students also opt for a monthly subscription – handy if you go home for the summer where your parents already have Prime.
Amazon Prime for EBT card holders: $6.99/month
Qualifying customers with EBT cards can sign up for Amazon Prime at a reduced rate that works out to $71.88 over the course of a year. All of the usual Prime benefits are included.
Amazon Prime Shopping
Free Two-Day, Same Day, and One-Day Shipping
Amazon Prime's oldest and possibly most famous benefit is free 2-day shipping for Prime items. Depending on where you live and object availability, that can sometimes be reduced to one day.
But my favorite Prime shipping perk is the ability to opt for No-Rush Shipping in exchange for credits, usually for digital downloads. I like to collect digital credits to use towards movie rentals. You can even game this a little by placing separate no-rush orders for individual items. The best part is that your orders often will arrive within the 2-day window anyway.
Note that due to Covid-19, we are seeing this offered less, and shipping can take longer than 2 days currently. We expect this perk to come back, though!
Here's a screenshot of what the No-Rush Shipping credit looks like.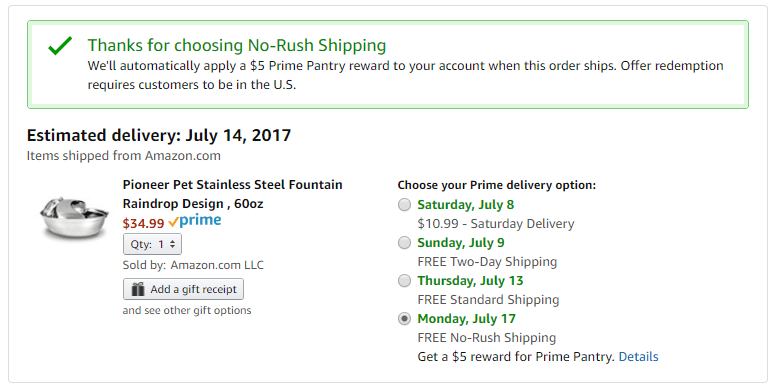 Prime Now
Prime Now offers 2-hour delivery times on certain items in select markets. Certain city-dwellers (I tested a Chicago zip code) can enjoy 2-hour delivery on things like cleaning products, batteries, baby wipes, and more. Those in Chicago can also shop local grocery or Whole Foods using Prime Now.
When I tried using a zip code from just outside Pittsburgh, PA, Whole Foods was the only option for 2-hour delivery through Prime Now.
Overall, this is an excellent perk for those wanting grocery delivery in all markets Prime Now services, but if you want household essentials within a 2-hour window, it may be best to try another same-day shipping service.
Prime Rx
Amazon Prime's Pharmacy, Prime Rx, gets you fast, FREE 2-day delivery on prescriptions. Plus, get exclusive savings when paying without insurance.
Early Access to Lightning Deals
Lightning Deals can sell out quickly, but Prime members get a 30-minute head start.
Alexa Deals
Some Amazon deals are only available when you order via voice search with Alexa.  You can ask, "Alexa, what are your deals?" or you can go to the Alexa Deals page at Amazon to see what they are.
You'll need an Alexa-enabled device like an Amazon Echo, Echo Dot, Amazon Tap, Echo Show, or Fire TV to access these exclusive deals.
Access to Amazon Prime Day Deals
Let's be honest, your fear of missing out is a big part of why you're considering a Prime membership this week. Amazon's Prime Day sales are only open to subscribers. The party that promises some of the best deals this side of Black Friday is members only.
Prime Rewards
A question we hear frequently from our fans is whether or not the Amazon Prime credit card is worth it. With 5% back on Amazon purchases and no annual fee, our credit card expert Mark Jackson certainly thinks so. You can read more about his take on the Amazon credit card in our article about the best credit cards for everyday spending.
Prime Wardrobe
With your Amazon Prime membership, Prime Wardrobe lets you can try on clothes, shoes, jewelry, and accessories from the comfort of your home, and pay only for what you keep. Returns are free, so it's like an at-home dressing room with thousands of apparel options.
Amazon Prime Video: Tons of entertainment and digital media options

Prime Video
As a Prime member, I probably use Amazon Prime Video more than any other Amazon Prime benefit. For starters, there's the top-notch original programming that's been winning Emmy Awards the past few years. Then there's an entire library of movies and television series that subscribers can stream for free. And if it's a new release, you can rent it in HD – sometimes for free if you've racked up enough of the digital media credits you can get for opting out of two-day shipping.
Prime Video Channels
Prime Video Channels brings the most popular standalone streaming services from cable stalwarts like HBO, STARZ, and Showtime under the Prime Video umbrella, allowing cord-cutters to use their payment info already on file with Amazon. These channels do cost extra ($4.99-$14.99/month for Prime members), but you'd be paying for them outside of Amazon's ecosystem, too. It's just convenient to have it all in one place under one payment system.
Prime Music
Amazon Prime subscribers have free access to more than 2 million songs and counting through Amazon Prime Music. It integrates nicely with Echo (though the sound quality of music on an Echo Dot is reportedly questionable.)
You can also upgrade to Amazon Music Unlimited for access to a much larger music database of 60 million songs. Prime members can get Music Unlimited for $7.99 per month, or $79 per year. Non-Prime members will pay $9.99 per month.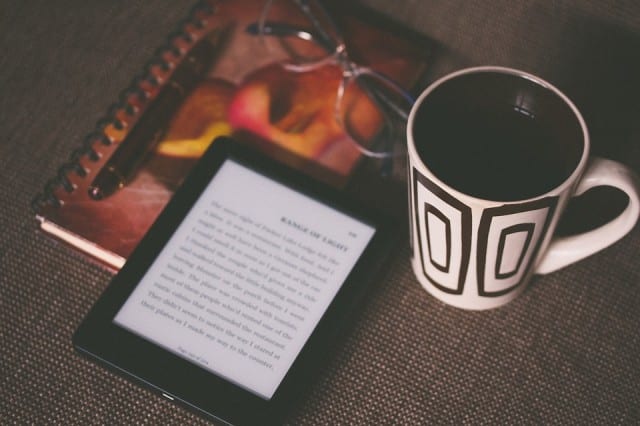 Prime Reading
Hey book lovers, did you know that Amazon has an entire library of books, magazines, and audiobooks that you can read for free with a Kindle or Kindle app? There's no limit on how many you can read. Titles we found include Harry Potter and the Sorcerer's Stone, Water for Elephants, Woman's Day and Time magazines, and lots of Lonely Planet travel guides.
Kindle First
Every month, Prime members can buy a not-yet-released Kindle book from one of six Editors' Picks for just $1.99.
Prime Gaming
Gamers rejoice, Prime members can get free games and in-game content every month, a monthly Twitch channel subscription, and exclusive promotions on select pre-order video games.
Amazon Kids+
Formerly FreeTime Unlimited, Prime members can get up to 40% off Amazon Kids+, a full suite of parental controls that includes unlimited access to kid-friendly media. This includes more than 13,000 books, movies, TV shows, educational apps, and games from brands like Disney, Nickelodeon, and Sesame Street, just to name a few. Pricing starts at $2.99/month for a single child, or $6.99/month for up to four children. There's also a 1-month free trial you can check out.
Amazon Prime Photos
Back up your photos with Amazon's unlimited photo storage, free with your Prime subscription. You can add up to five family members so you can pool your photos into one giant family collection. You can also then avail yourself of Amazon Prints to order custom cards, wall decor, photo books, gifts, calendars, and, yes, good old-fashioned photo prints.
Household Goods and Groceries with Amazon Prime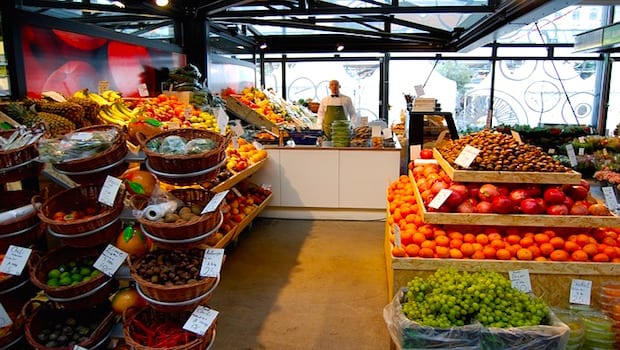 Extra Discounts with Amazon Prime at Whole Foods
Amazon Prime will get you exclusive discounts and offers on qualifying Whole Foods items for members in-store and online. Shop using Prime Now or Amazon Fresh depending on your location. Download the app for even quicker shopping options.
Amazon Fresh
As mentioned above, Amazon Fresh steps in to deliver fresh produce, frozen foods, and more perishable goods in certain locations. To place an order, you reserve a time slot and either receive it personally from the delivery person or give your blessing to be left at your door.
Amazon Family
How much are you spending on diapers? Would you like them to magically appear on your doorstep at a 20% discount? Behold, Amazon Family, free with your Amazon Prime account. Create a profile for your child and you'll get access to exclusive deals and discounts, plus 15% off select items from your baby registry.
Which Amazon Prime perk is your favorite? Tell us in the comments!