Why Some Products Aren't Shipping to California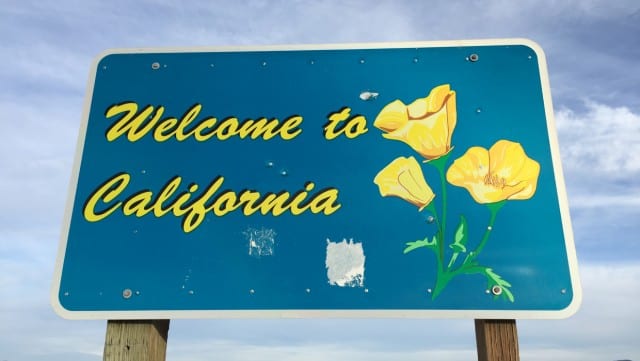 Lately, there's been a curiously increasing problem for people living in California. When they try to order certain products online, they're finding that some products aren't shipping to California, simply because of where they live. The cause boils down to legislation that dates back to a time before online retail, but is being more heavily enforced today. 
It's called The Safe Drinking Water and Toxic Enforcement Act of 1986, or more succinctly put, California Proposition 65. Some confuse the law as a ban on products but that's not what it is at all. Simply put, it requires companies to list warnings on products that contain certain chemicals or substances that that state has determined to be cancer or birth defect-causing agents. It's been a contentious law, to say the least, and it's a long list, currently up to 22 pages. It's not that the these substances will cause these problems with certainty, especially not in the trace amounts that those products may contain, just they have the potential.
It's not an easy subject to understand but it's also not a new law, so why it cause new problems? Part of it has to do with a deadline. The list of substances was amended and updated in August 2016 and now contains stricter language regarding warning labels. Manufacturers were given two-years to comply with the new labeling requirements and so, as of August 30th of this year, if they were not compliant, they could not ship or sell products into California, either on their own or through retail.
This presents a problem for some of the bigger retailers that source products from overseas manufacturers that are either ignorant of the law or don't want to comply with it. Enforcing warning labels is tricky business. It can cause undue fear in consumers and if only one state is demanding it, manufacturers still have to apply the label to all inventory to remain cost effective on the assembly line. That could be a public relations problem for some.
What does this mean for the consumer?
Though manufacturers were given two years to become compliant, there have been some that missed the deadline and continue to fall short. Sadly, retailers has been forced into the unenviable job of being the messenger. We've seen error messages at retail sites like this, "Due to warning requirements imposed in California by Proposition 65, we cannot ship any items to California at this time," on wide variety of products, from tennis shoes to patio furniture. And it's not just unknown or small retailers. QVC, Hayneedle, Academy Sports, Walmart, and even Amazon have had to deliver the bad news.
The thing to remember is that this is not primarily the fault of the retailer. The responsibility of compliance is on the manufacturer. True, the retailer could be more forceful about only selling compliant goods, but supply chains are built over years and contracts have to be honored, so we probably won't see the end of this problem for a year or more, at least.
What to know more about Prop 65 and why some products aren't shipping to California? Here are some Useful links
Official landing page of the law
The proposition 65 List