The Best Way to Earn and Use Wyndham Rewards Points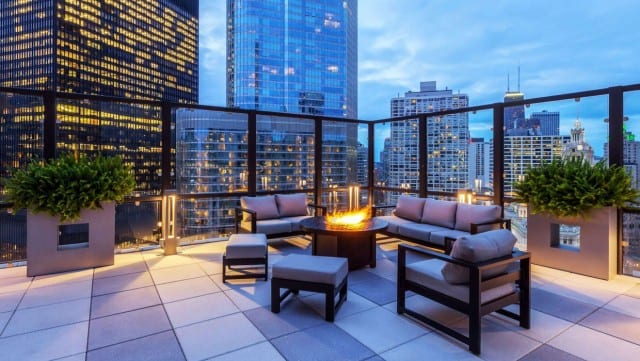 Wyndham Rewards points became extremely valuable in 2015. The hotel chain introduced a flat-rate redemption for all of its properties, replacing the traditional tier-based redemption system it offered in past years. Now, all hotels are just 15,000 points per night, and cash and point redemptions are just 3,000 points and $75. 
But aren't Wyndham hotels just Travelodges and Ramadas? Not quite. The chain has a number of luxury hotels in prime downtown areas. Take the Wyndham Grand Chicago Waterfront and the Wyndham Midtown 45 in Manhattan. Both of these hotels were recently renovated and often cost more than $200 per night.
In this article, we'll show you how to earn Wyndham Rewards points and give you a look at the three amazing Wyndham properties where you can use your points for the best value.
How to Earn Wyndham Rewards Points
There are a few ways to earn Wyndham Rewards points–some are simple, others are more unconventional. Here are five ways to earn Wyndham Rewards points for your next stay.
Hotel Stays
This one's obvious: stay at Wyndham hotels to earn Wyndham Rewards points. Wyndham hotel stays earn 10 points per $1 spent on hotel rooms, so a $150-per-night room earns 1,500 Wyndham Rewards points. All Wyndham stays earn a minimum of 1,000 points–not too shabby!
Wyndham runs bonus-points promotions from time to time. Enroll in these promotions for extra points on qualifying Wyndham stays. These promotions vary, so keep your eyes peeled!
Note that you can also earn points on stays at Caesars hotel properties too! This is great for the occasional jaunt to Las Vegas.
Credit Cards
Barclays US issues two Wyndham credit cards: one with no annual fee and another with a $75 annual fee. These cards both earn Wyndham Rewards points on all purchases, but have a few key differences.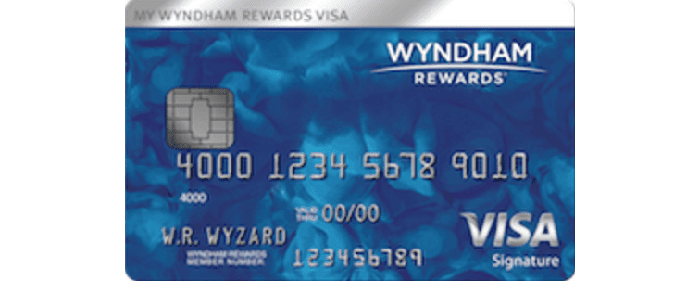 Annual Fee Card
The annual-fee credit card has a sign-up bonus of 30,000 Wyndham Rewards points (two free nights!) after spending $1,000 in purchases within the first 90 days after account opening. Additionally, cardholders receive a 6,000-point bonus every cardmember anniversary.
The card has a solid points-earning structure too. It earns 5 Wyndham Rewards points per $1 spent at Wyndham properties, 2 points per $1 spent on gas, utilities, and groceries, and 1 point per $1 spent elsewhere.
Even cooler, you're automatically upgraded to Wyndham Platinum Status when approved for the card. This status gives you Avis rental car upgrades, early check-in, and more.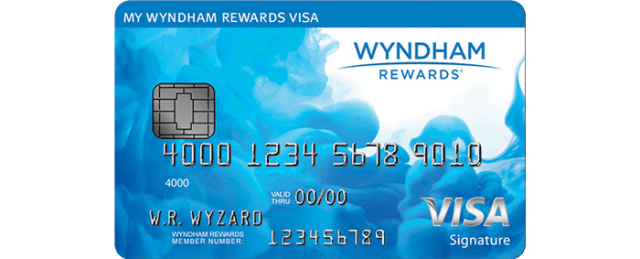 No Annual Fee Card
The no-annual-fee Wyndham credit card is a solid choice too. It has a sign-up bonus of 15,000 points (one free night) after the first purchase on the card, though this bonus varies from time to time.
There are no annual-bonus points, but cardholders still earn 3 points per $1 spent on Wyndham purchases, 2 points per $1 spent on gas, utilities, and groceries, and 1 point per $1 spent elsewhere.
The no-annual-fee Wyndham credit card comes with a free status match to Wyndham Gold. This doesn't include as many benefits as Platinum, but still offers useful perks like late checkout.
Which Card Should You Get?
We suggest that you go with the $75 annual-fee Wyndham credit card. The $75 fee is easily offset by the extra free night and annual 6,000-point bonus. And if you stay at Wyndham properties often, Platinum status can come in handy.
Plan a Meeting
If you have a corporate event or large meeting coming up, book it at a Wyndham hotel. Wyndham Rewards members who book meetings or events earn 1 point per $1 spent. You'll earn points on renting the meeting space, hotel rooms, and even on food and beverage charges.
The best part? You don't have to pay for hotel rooms. Just make sure that all guests make their hotel reservations using your event code. The paying guests will still earn 10 Wyndham Rewards points per $1 spent too.
Earn On Rental Cars
Renting a car? Book through the Wyndham Rewards portal. Bookings with Avis and Budget earn 100 miles per day, with a maximum of 500 points per rental. Plus, booking through Wyndham's portal gives you up to a 30% discount on your rental–talk about a win-win.
Share Your Opinion
Wyndham Rewards partners with market research firm Opinion Rewards Panel. Wyndham Rewards members can earn free points by filling out surveys through Wyndham's opinions portal. These are generally pretty quick to fill out and pay anywhere from 50 to 500 points per survey.
Oh, and you earn 500 Wyndham Rewards points just for signing up!
Where to Use Your Wyndham Properties
Don't use your Wyndham Rewards points at any Wyndham property. Instead of a night at your local Travelodge, you'll get maximum value for your Wyndham Rewards points if you use them for aspirational award nights at premium resorts or hotels.
Here are three great Wyndham properties where you can use your Wyndham Rewards points for the best value.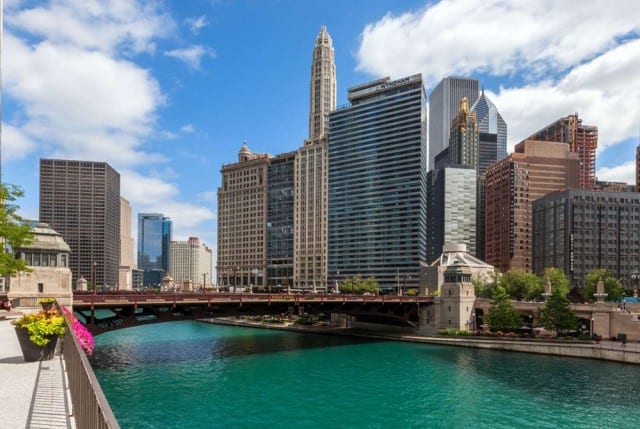 The Wyndham Grand Chicago Riverfront is located on the Chicago River in downtown Chicago. It's close to all downtown attractions and transit connections, so you can explore all of Chicago's neighborhoods.
The hotel is great too. Rooms were recently remodeled with modern furniture and amenities. Further, the lobby is decked out with marble floors, and there are fresh bites available at the hotel's on-site American restaurant. Check it out if you find yourself in Chicago!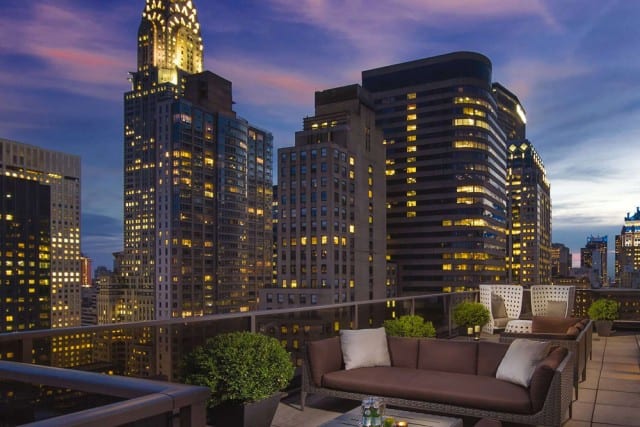 Experience Manhattan without paying for an expensive hotel. The Wyndham 45 in Manhattan is located at 45th St and 3rd Ave, so you're right in the middle of the midtown Manhattan action. East Coast locals will appreciate that it's located next to Grand Central Station, so it's steps from hundreds of train connections.
Rooms are modern and feature all of the amenities you'd expect in a solid four-star hotel. However, our favorite part of the hotel is the rooftop bar and lounge that offers excellent views of midtown Manhattan.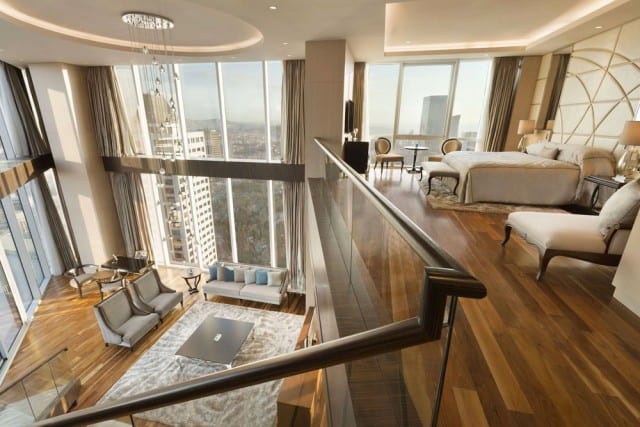 Headed to Turkey? The Wyndham Grand Istanbul Levent is located inside a gorgeous skyscraper in Sisli, Istanbul. The hotel features both indoor and outdoor pools, amazing views of downtown, and proximity to a subway station. This makes getting around town quick and Uber-free.
All rooms offer in-room mini bars, modern interior design, and designer linens. If you're lucky enough to get upgraded (Platinum status from the credit card, anyone?) to an Executive Room, you can expect an in-room kitchenette and lounge access for free food and drink daily.
Enjoy Your Free Stays
As you can see, Wyndham Rewards is a lucrative hotel rewards program. The points are easy to earn and have huge redemption value when used at the chain's high-end properties like Wyndham Grand.
Do you use Wyndham Rewards points when you travel? Let us know in the comments.